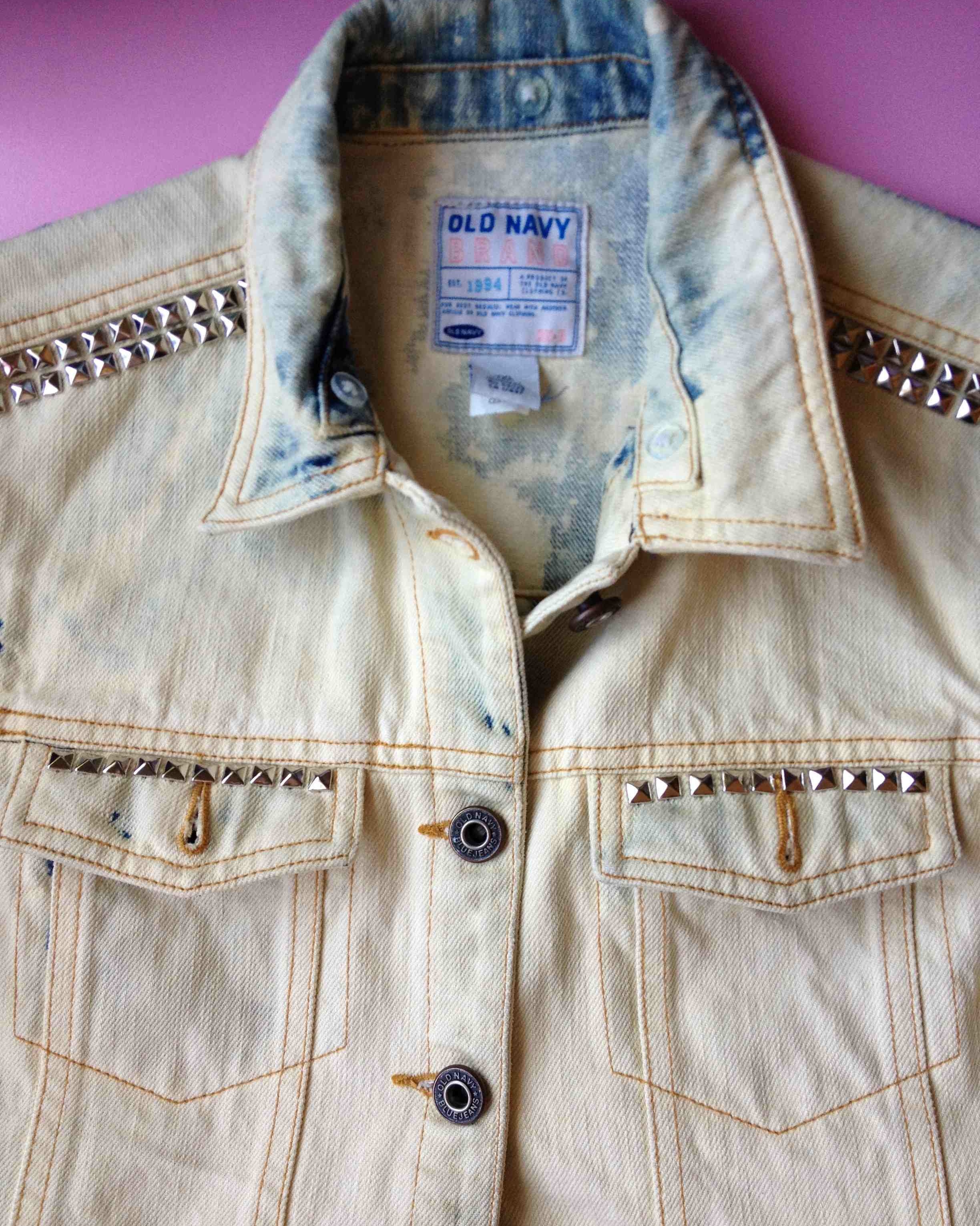 This year, my third grade self would be delighted by the news that jean jackets are finally back in style. When I was an 8 year-old, I had a pretty fabulous embroidered denim number that I wore just about everywhere regardless of the season.
So now that my classes—and my wardrobe—are a little more advanced, I decided it was time for an updated version of my trusty denim jacket. I spent a fair amount of time last summer lusting over an insanely expensive bleached jacket—that is, until I realized I could make one of my own for much less.
After extensive thrift store scouring, I finally found a jacket with the perfect cut, fit, and price (only $10). Before this project, I didn't have much experience distressing or bleaching denim. For the distressed, worn-in look I love, I used a razor blade to make tiny slices where I wanted the denim to fray. After removing the sleeves, I tossed the jacket in the washing machine.
Originally, my jacket was a fairly dark wash, but for less than $2, a gallon of bleach quickly changed that. If you plan on bleaching denim, I highly recommend doing so in a well-ventilated area—namely outside. I learned the hard way that unless you want to feel extremely lightheaded, bleaching anything in your bathtub is a bad idea. I used an old paintbrush to help spread the bleach to the areas I wanted to discolor. After a few rounds of bleaching, I washed the jacket again to get rid of any chemical residue.
I decided to add a little bit of bling to my new jacket with some metal studs. After an elaborate search involving every craft store in Des Moines, I was able to find what I was looking for on Etsy for 99 cents. For those of you who have never put studs on anything, the process is pretty simple. Just stab the stud's prongs through your fabric, press them down so they lay flat, and voilà: a fresh new take on an old fall favorite, perfect for this indecisive end-of-summer weather.
Originally posted by Drake Magazine