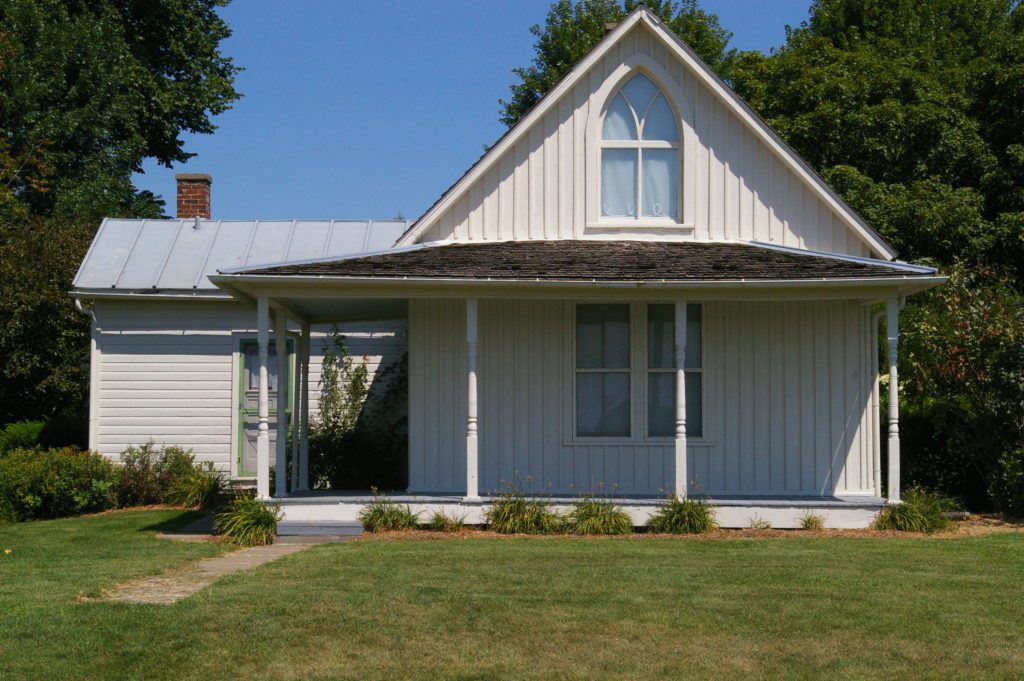 Last weekend a friend and I decided to take a mini road trip south to Eldon, Iowa in search of the house that inspired artist Grant Wood's "American Gothic." Less than two hours from Des Moines, the trip was the perfect length—peppered with stops along the way—for a sunny Sunday afternoon.
We set out bright and early in hope of pie from the Pitchfork Pie Stand—a run by journalist and caretaker of the house, Beth Howard. Unfortunately we quickly found out there were no pies to be had. According to the kindly older woman manning the visitor's center, Beth had an unprecedentedly busy Saturday and sold out in one day for the first time. Ever.
Maybe it had something to do with this little write-up in the New York Times earlier this week, but whatever the reason, we didn't let the lack of pie ruin our day. We enjoyed the sunshine, learned a bit more about the famous work's history and even had our photo taken in "American Gothic" costumes.
American Gothic House & Pitchfork Pie Stand, 300 American Gothic St. in Eldon, IA (Travel tip: The Pitchfork Pie Stand is open on Saturdays and Sundays noon to 5 p.m. from Memorial Day to Labor Day.)