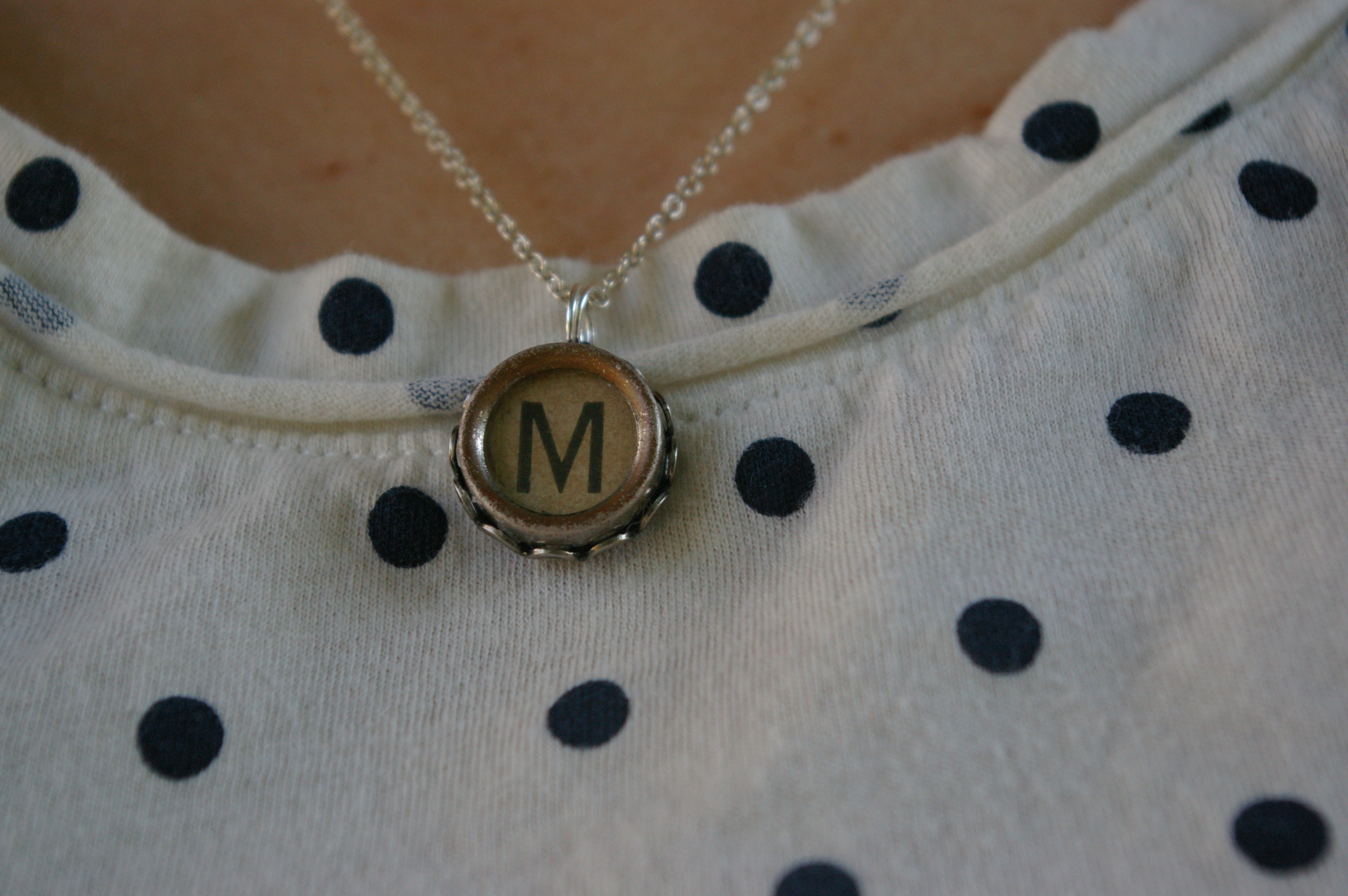 When I was younger my preferred means of written communication was using my mom's old Olivetti typewriter. Now that I'm older—and have focused my attention toward my Macbook instead—I've started to miss the click-clack of the Olivetti a little bit.
Thankfully my mom recently nabbed a set of vintage typewriter keys on Ebay and was nice enough to let me steal one to turn into my own custom monogram. Not only can I keep a constant reminder of my writing roots close to me, but also I have a new go-to accessory.
What you'll need:
Typewriter keys—search Ebay auctions, antique stores and even Etsy
Round lace edge bezel (15mm)—also available for sale on Etsy
Jump ring & chain
Needle nose pliers
E-6000 crafter's glue—available at pretty much craft store
Depending on the condition they arrive in, you may need to file down the backs of your typewriter keys so they lay flat in the bezel setting. Using E-6000 crafter's glue, attach the key to the metal setting. Be sure to let the glue dry fully before continuing. I flipping my pendant upside down and let it sit over night to be sure it dried level.
Using your pliers, bend one of the lace edge bezel loops up so that it lays flat. Attach a jump ring through the loop of the bezel and affix to the chain or cord of your choice.