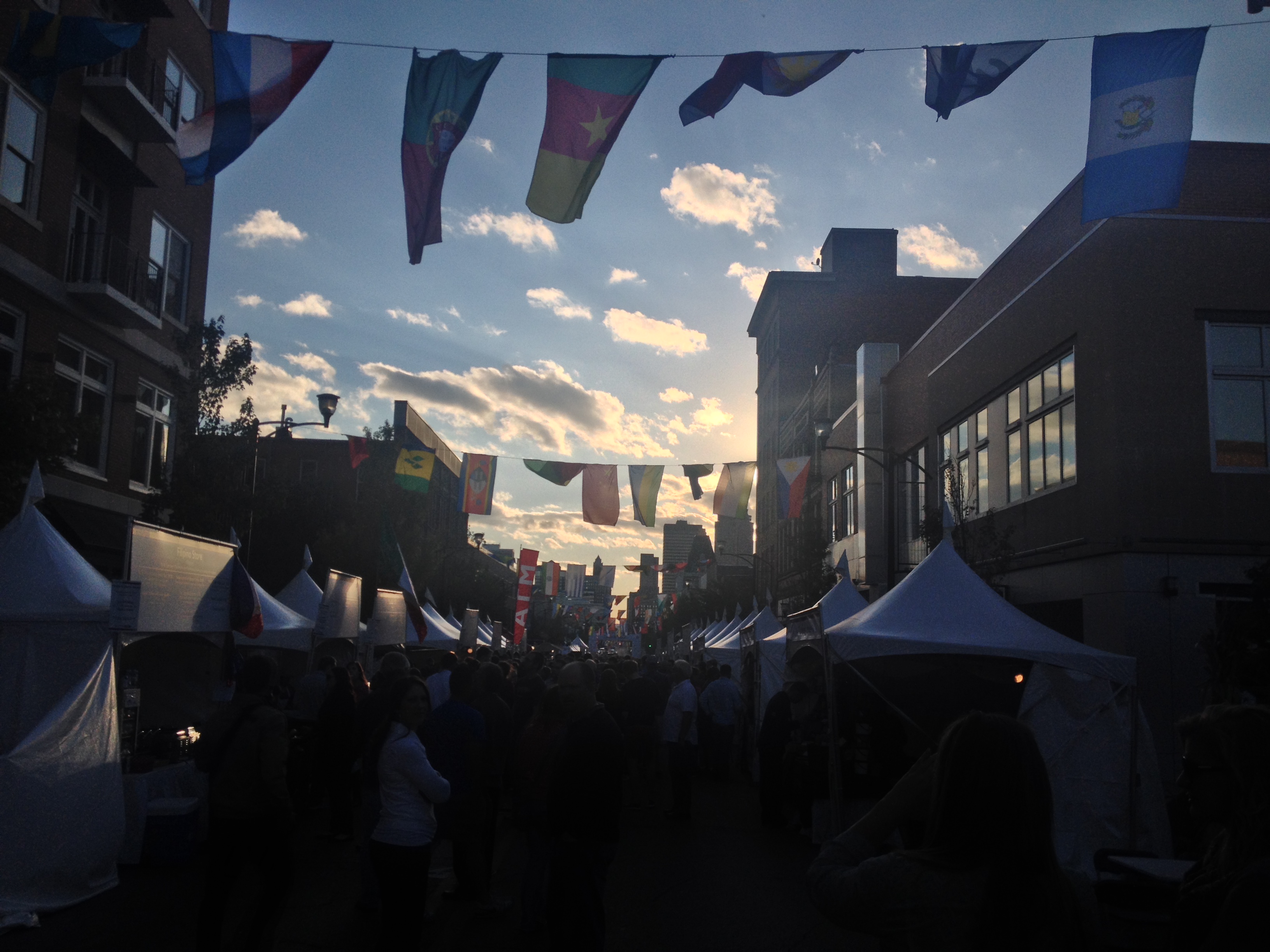 For a smaller size city, Des Moines knows how to throw a good street festival. Come fall one of the biggest—and one of my favorites—is the World Food & Music Festival.
For one weekend in mid-September, Locust Street at the base of the Iowa State Capitol is transformed into a bustling collection of food tents and musicians. A bit like Des Moines' version of Taste of Chicago—only a whole lot cheaper—the World Food Festival offers a variety of cuisines from around the world.
At every stand you can find a $1 taste portion—usually of one of the restaurant's best-sellers—and all entrees are priced less than $5. This year I sampled savory garlic noodles, a fried banana roll—think bananas foster except inside a wonton wrapper—and a sweet, creamy cannoli.
World Food & Music Festival, East Village in Des Moines