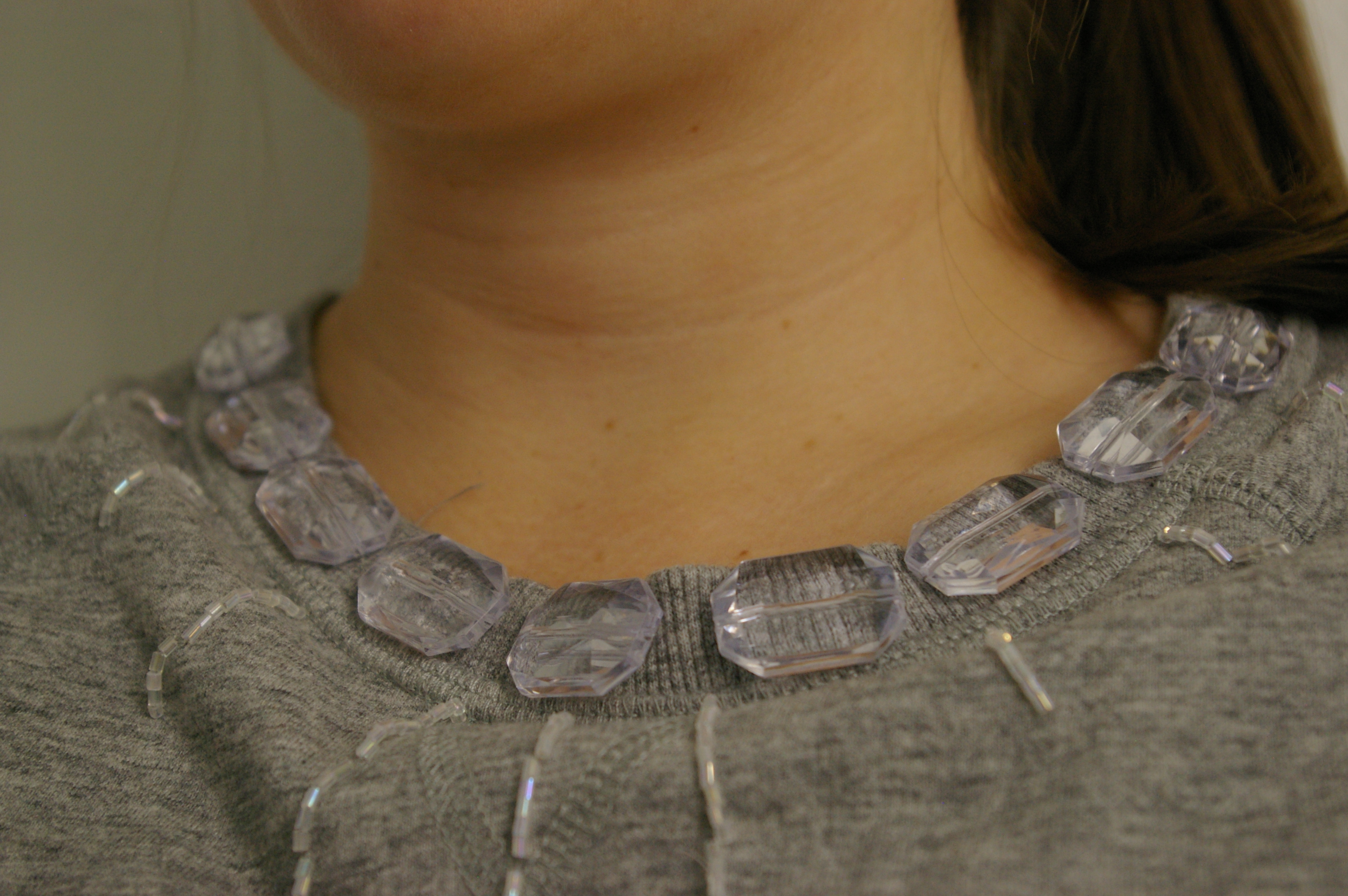 As much as I love comfy clothes, I've never been much of a sweatshirt-wearer—other than around my apartment on lazy Saturdays. But when I started seeing embellished and bedazzled sweatshirts popping up everywhere, I knew this was a style I could get behind. Comfy and polished? Say no more.
Instead of dropping a chunk of my paycheck on a shimmery sweatshirt, I decided to make one of my own. The process was surprisingly easy—as long as you have a good amount of patience and a hand for basic sewing.
What you'll need
Sweatshirt of choice—I got mine on sale at Old Navy for $8
Clear jewel beads of your choice—I found both of mine at Michaels
Needle & thread
Scissors
I've never been much for long sleeves so I decided to give my sweatshirt's sleeves a trim and transform them into shorter cuffs. If you plan on doing this, I recommend trying on your garment multiple times throughout the process to make sure you're getting the sleeve length you want just right. Bonus points if you use a tape measure and mark your cut/fold lines.
Once I secured my cuffed sleeves with a basting stitch, I got to work blinging out my sweatshirt. This is where the patience element really comes into play—be sure to double sew any beads, especially if they're heavier like the ones I used on my collar. For the smaller beads I strung them in sets of five to keep them from feeling too loose.
The best part about this DIY is that you can add as much or as little embellishment as you like. While I left my cuffed sleeves bare for now, you could go back and add a more intricate design with the delicate beading.