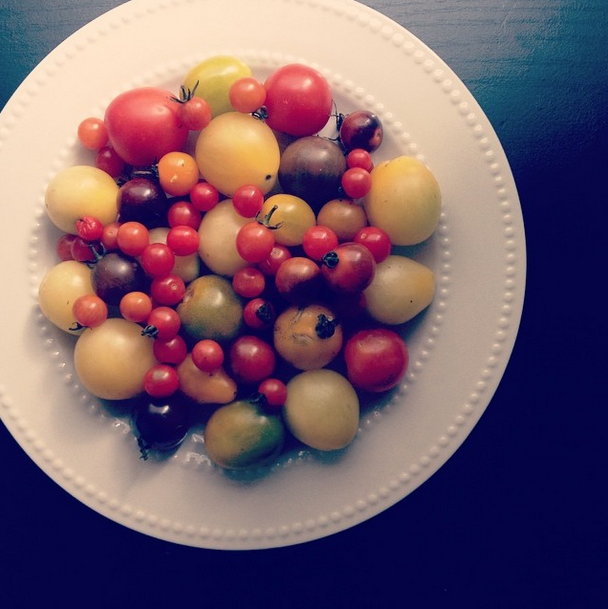 It's been a rainy, gloomy kind of week so I'm hoping for some sunshine this long weekend. I've got a few fun things planned (and maybe even a mini road trip), but more on those later. In the meantime and while I'm off adventuring, here are my favorite bits of Internet from this week:
Some of the best I've ever read for remembering not to overthink it.
One of the best gazpacho recipes I've made in quite some time.
A gorgeous view of Paris through the lens of a Pentax 67 camera.
I've easily listened to this 100 times this week.
30 gorgeous (and free) fonts you should download right now.
I'm a sucker for love letters.
Are millennials "generation nice"?
"Congratulations! World's Best Cup of Coffee! Great job, everybody! It's great to be here!"
As a morning person, I loved reading these.
What does it mean to throw like a girl? Let me tell you.