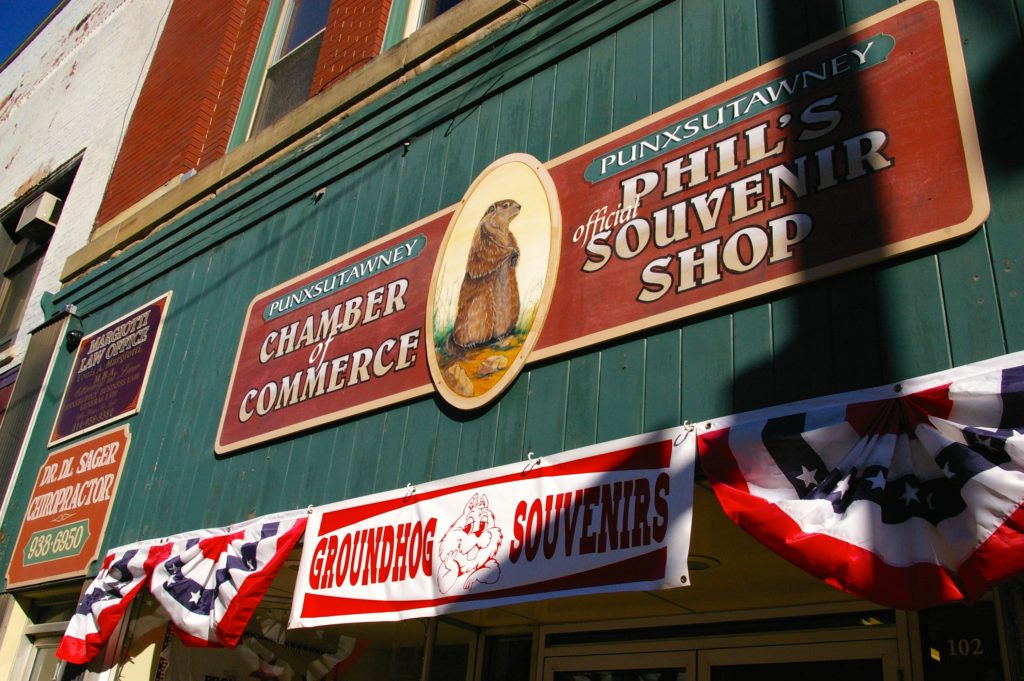 There's not a lot happening along I-80 between Chicago and Connecticut, at least that's what we found earlier this week when my mom and I made the trek. So on our second day, as we were driving for what seemed like an eternity across Pennsylvania, we decided to make a detour to visit the Weather Capital of the World: Punxsutawney.
Now, I'm not a person who gets particularly excited about rodents (of any kind), but the small town just happens to be the home of famed groundhog Punxsutawney Phil.
While we didn't visit during the right time of year to see Phil's famed weather predictions, we spent a little while wandering around the Groundhog Day obsessed little town. We stopped by Phil's burrow (located at the Punxsutawney Public Library and visible from outside) to say hello. Then we visited the Chamber of Commerce to peruse every possible groundhog-themed souvenir imaginable. Finally, we took a short drive to Gobbler's Knob where the February 2nd festivities take place each year.
Punxsutawney Phil's Burrow, 301 E. Mahoning Street in Punxsutawney, PA
Chamber of Commerce, 102 W. Mahoning Street in Punxsutawney, PA