While it might not seem like everyone's dream vacation, working at an art museum means that I'm a little bit of a nerd when it comes to exploring new cultural institutions while traveling. Last month when I was in Los Angeles for a conference, I made the most of my four days in California and free admission to many of the city's museums (job perks!) by visiting a handful of collections I'd heard incredible things about.
After exploring and finding a few new favorites, I decided to create a guide to my six favorite museums to add to your itinerary the next time you're in Los Angeles.
The Broad
Literally the first thing I did after booking my flight to L.A. was check on tickets to get into The Broad, the city's newest contemporary art museum. While The Broad offers free admission, its popularity means visits need to be scheduled in time slots and the museum was sold out through late April. Luckily my conference was holding its opening reception at the impressive venue so I was able to sneak a peek inside.
Founded by philanthropists Eli and Edythe Broad, the museum is home to the more than 2,000 works that are part of the Broad's private post-war and contemporary art collection. The collection includes everything from a room of Jeff Koons pieces and an El Anatsui piece that left me speechless to a temporary installation by Yayoi Kusama called the Infinity Mirrored Room that was 45 seconds of pure magic. If you're passing through L.A. and only have time to visit one museum, this is without a doubt the one I would choose.
Address: 221 S. Grand Avenue, Los Angeles
Admission: Free; but you'll need to reserve an advance ticket
Hours
Museum of Contemporary Art, Los Angeles (MOCA)
Located just across the street from The Broad, the Museum of Contemporary Art, Los Angeles (MOCA) reminded me a lot of the Des Moines Art Center. With a beautiful permanent collection and an engaging temporary video installation, I spent a good two hours wandering the museum's expansive contemporary artworks.
While the museum's layout was winding and a little hard to navigate at first, it was also one of my favorite parts of my visit. You never knew when you were going to stumble upon a room of Rothkos or discover a hidden gem within the museum's collection. If you're visiting over lunchtime, be sure to stop into MOCA's tiny cafe Lemonade for a tasty bite to eat.
Address: 250 South Grand Avenue, Los Angeles
Admission: $12
Hours
LACMA (Los Angeles County Museum of Art)
I squeezed in a quick trip to LACMA (Los Angeles County Museum of Art) before heading to the airport but easily could have spent three days there. Since there was no way I was going to be able to see the entire museum, I prioritized a handful of galleries and collections to combat museum fatigue and a post-food truck food coma.
From a commissioned Matisse mosaic to my new favorite Picasso, LACMA was full of unexpected surprises and priceless treasures. I would have loved to experience the Rain Room but unfortunately it was sold out the day I visited—it reopens later this month though!
Address: 5905 Wilshire Boulevard, Los Angeles
Admission: $15
Hours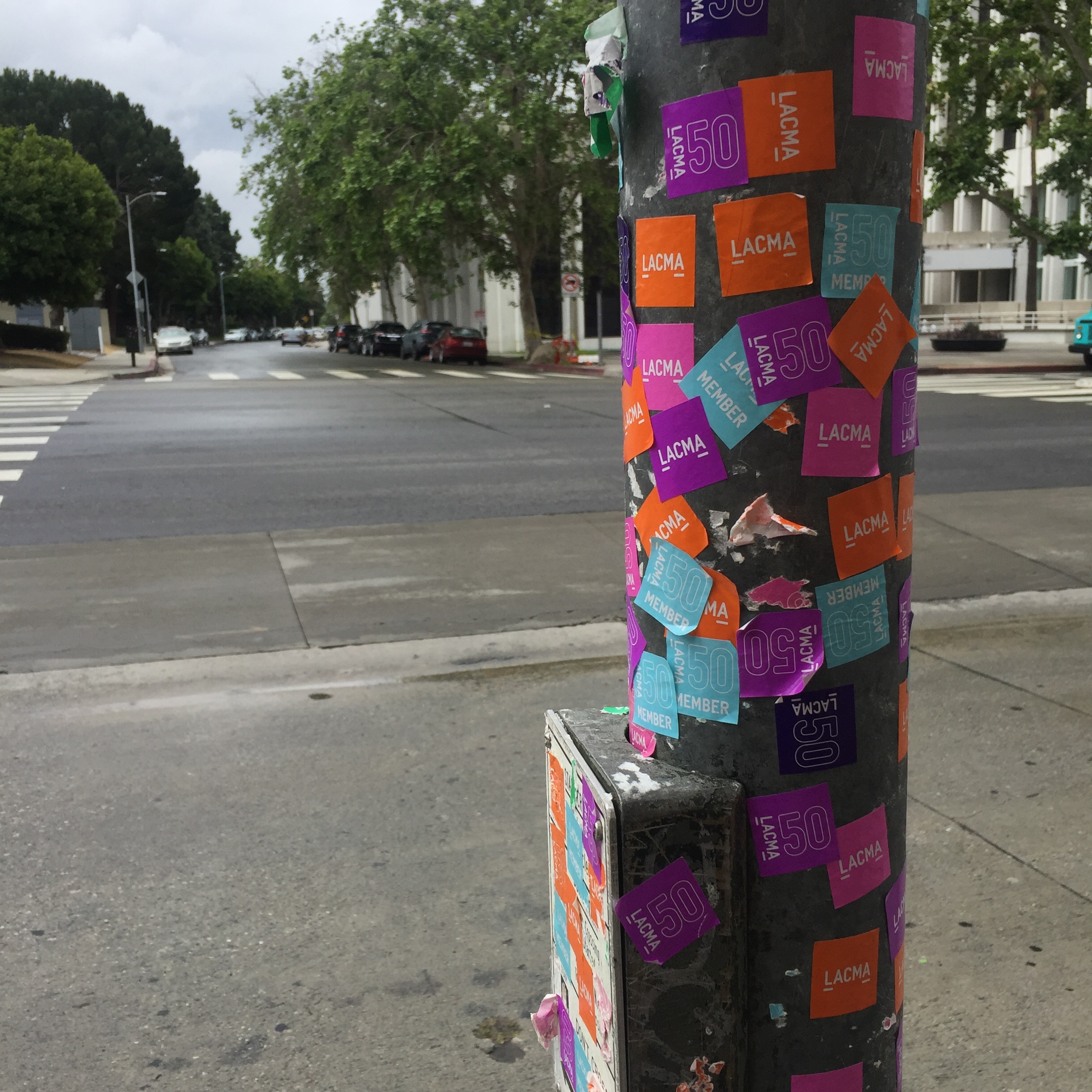 Hammer Museum
Located on the UCLA campus, the Hammer Museum is a mix of historical works as well as unique contemporary exhibitions. Being from the Midwest where designs like the Hammer's aren't such a realistic possibility, I was in love with the museum's seamless use of indoor-outdoor space. It was refreshing to see students eating their lunch in the courtyard or friends catching up over coffee in the shared community space.
The Hammer's collection and temporary exhibitions were engaging and diverse but at the same time cohesive. I especially enjoyed a temporary exhibition chronicling the history of Black Mountain College in the 1930s and 1940s.
Address: 10899 Wilshire Boulevard, Los Angeles
Admission: Free
Hours
Natural History Museum of Los Angeles
Since I work at an art museum, it's not often I get to visit science museums. But as part of the conference I was attending we happened to have a reception at the Natural History Museum of Los Angeles, and I was blown away. Not only is the original Art Deco building beautifully preserved, but I also spent a decent amount of time nerding out in the prehistoric wing, learning about new dinosaurs and playing with the museum's insanely cool digital interactives.
But of everything we saw, one of the museum's newer exhibits focusing on the biodiversity of Los Angeles was among my favorites. The expansive collection included living bugs and reptiles native to the local area as well as memories from locals about the types of flora and fauna they see in their every day lives and their personal experiences with it transformed into illustrations and cartoons.
Address: 900 Exposition Boulevard, Los Angeles
Admission: $12
Hours
La Brea Tar Pits
Before visiting Los Angeles, I had no idea that the La Brea Tar Pits existed. But since I was already stopping by LACMA, it only made sense to make a spontaneous detour at the adjacent park and active excavation site. Regardless of your familiarity with the area or interest in archaeology, the tar pits are an amazing relic of eons past.
Explore the hundreds of animal skeletons preserved in and excavated from the La Brea Tar Pits, or wander outside to see the bubbling pits (word to the wise: there isn't too much bubbling unless it's a hot day) and observe a number of active archeological sites.
Address: 5801 Wilshire Boulevard, Los Angeles
Admission: $12
Hours