Maybe it's the fact that my birthday also falls around the New Year, but I always enjoy taking time to reflect and look back on all I've accomplished in the previous 12 months. While I didn't travel as much in 2018 as I did other years, I still had some memorable adventures.
I spent a week in Las Vegas, explored new corners of Iowa, and took a fantastic road trip around Kansas. Our year also included some less exciting adventures like having home mold remediation done (twice) and living in a hotel for weeks. But those are stories for another time.
In 2018, all of you really enjoyed posts about food (message received), and loved content that came with a dash of the unexpected. As always, I'm so thankful for your choice to support my adventures and the places I visit by continuing to read. So, without further ado, I hope you enjoy revisiting Olio in Iowa's best of 2018.
As part of a freelance assignment for Travel Iowa, I spent much of the spring exploring some of the state's hidden shopping gems. From brick and mortar storefronts to seasonal markets, there are so many unique places to shop in the Hawkeye State. I learned a lot along the way and met so many incredible small business owners. I look forward to visiting even more shops in the New Year!
We've visited Sioux Falls, South Dakota twice now and each time I've been even more delighted. From its charming downtown to its beautiful outdoor spaces, this Midwest community has something for everyone. If you're looking to plan a fun weekend getaway in 2019, I can't recommend some time in Sioux Falls enough!
I've been fortunate enough to know Lisa and Tim Trudell of The Walking Tourists for a few years now. In 2018, the Trudells published their first book, 100 Things to Do in Omaha Before You Die. I was lucky enough to receive an early copy to review, and can't recommend it enough for anyone building their Omaha bucket list. If you're near Omaha (or just planning a visit), keep an eye out for the Trudell's next book, Unique Eats and Eateries of Omaha, which will be out in May 2019.
If you ever find yourself in southern Wisconsin, you absolutely have to make time to visit Northleaf Winery. Not only does this Milton, Wisconsin, winery create some delicious blends, but it's also owned by some of the nicest people you'll ever meet. I loved spending time in this historic space and was glad to see that all of you enjoyed reading about it.
Supper clubs are truly the embodiment of everything I love about Midwest dining. But until this year, I had no idea that not everyone had heard of them! It was a ton of fun to share a bit of history about supper clubs as well as two of my Wisconsin favorites—The 615 Club and the Buckhorn Supper Club. If you consider yourself a foodie, make sure a supper club is on your 2019 bucket list.
One of my favorite parts of traveling is discovering unique small businesses and their stories. One of my favorite (and yours) of 2018 was the Wisconsin Wagon Company in Janesville, Wisconsin. This family business not only produces a phenomenal product but has a beautiful history and legacy.
If there was a theme for my top posts of 2018, it would definitely be food. That begins with my guide to seven sensational places to eat in Rockford, Illinois. I had a blast getting to know Rockford through its food, and it was so rewarding to see the community's response to my thoughts. So many of you were also generous enough to provide me with your own recommendations, which means I just might have to find my way back to Rockford sometime soon.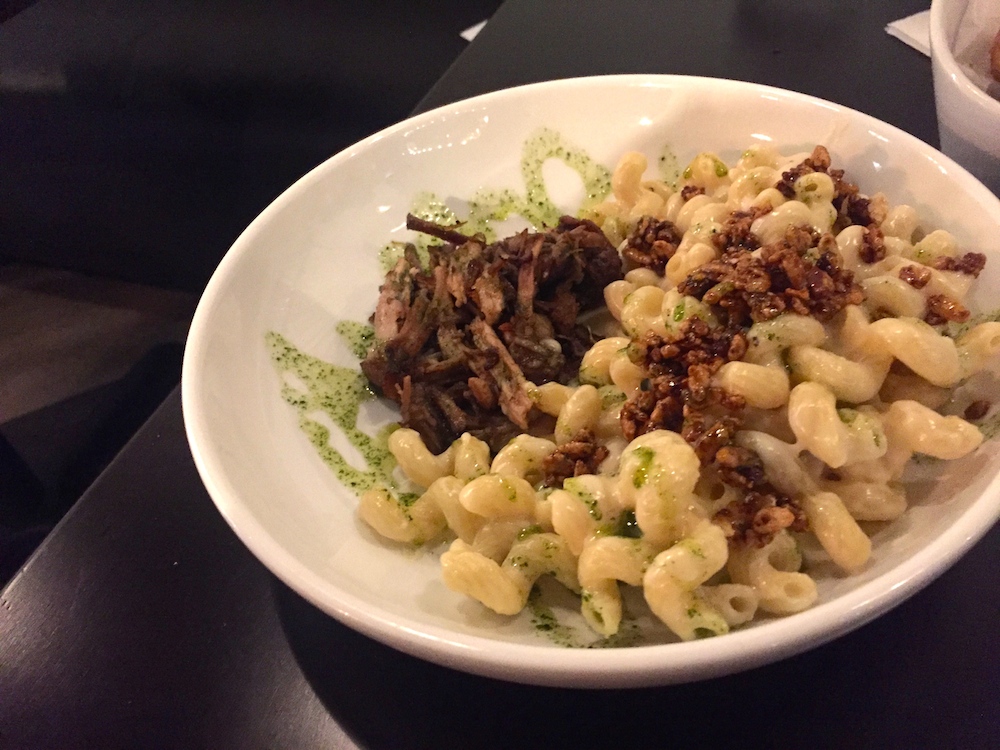 From true Wisconsin staples like cheese curds and supper clubs to innovative restaurants with seasonal selections, there's something for everyone to enjoy in Janesville, Wisconsin. I was delighted to find some inspiring local eateries in this small community, and was thrilled to see you enjoyed them too.
The love for all things cheesy continues with my guide to places to eat in Beloit, Wisconsin. There are so many incredible places to enjoy a meal in Beloit. From a local staple housed in a farmhouse to a farm-to-table grocery store and cafe, I promise you won't be disappointed with this southern Wisconsin town's culinary offerings. If you go, be sure to grab a bottle of beet ketchup from Bushel & Peck's for me!
Despite being one of the last posts I published in 2018, this roundup of some of my favorite places to eat in Wichita, Kansas still ended up being Olio in Iowa's most popular post of the year. I visited Wichita for the first time in 2018 and am already dreaming about making another trip back. From craft breweries and cozy coffee shops to incredible bakeries and butcher shops, this Kansas community blew me away with its variety. If you plan to visit Wichita in 2019 one thing is for sure: you definitely won't go hungry!
Share Your Thoughts
I would love to hear from you! Which adventures made your personal best of 2018?