Chicago may be known for its deep dish, but for a family of transplants (particularly mine) from the East Coast, the search for good New York style pizza is a serious and often tedious one. So when I was home for the holidays my father laid out his latest plan—a pizza crawl, similar to a pub crawl but with slices of pizza from different restaurants across the city.
Naturally score cards were drawn up—judging things like "sauce-to-cheese ratio," crust density and "drippiness factor"—and our route was mapped. On the day of our crawl we piled in the car (paper plates, scissors, bottled water and napkins in hand) and set out in search of the perfect New York slice.
Stop #1: Slices (inside New York Bagel Deli)
While there are numerous New York Bagel Delis around the city we visited the one on North Dearborn just behind the Merchandise Mart. Not the drippiest slice I've ever had but the cheese on this pizza was absolutely incredible.
Slices, 515 N. Dearborn Street in Chicago
Stop #2: Santullo's Eatery
I've visited Santullo's before with my dad and while I've really enjoyed their pizza in the past, this slice we shared just wasn't my favorite. Maybe it was just an off day. But, bonus points to Santullo's staff for rocking Beyonce's new album.
Santullo's Eatery, 1943 W. Armitage Avenue in Chicago
Stop #3: Pie Hole Pizza Joint
I have a big soft spot for eateries with punny names—especially when they remind me of my favorite canceled TV series—and the Pie Hole is no exception. Adorably decorated and staffed with some of the friendliest people we encountered, I was a big fan of this pizza joint.
While our pizza crawl mandated that we try only cheese pizza, I think that rule may not have worked in the Pie Hole's favor. While our slice was made right before my eyes, there were so many unique options for toppings that I wish we could have branched beyond the traditional cheese.
Pie Hole Pizza Joint, 5001 N. Clark Street in Chicago
Stop #4: Armitage Pizzeria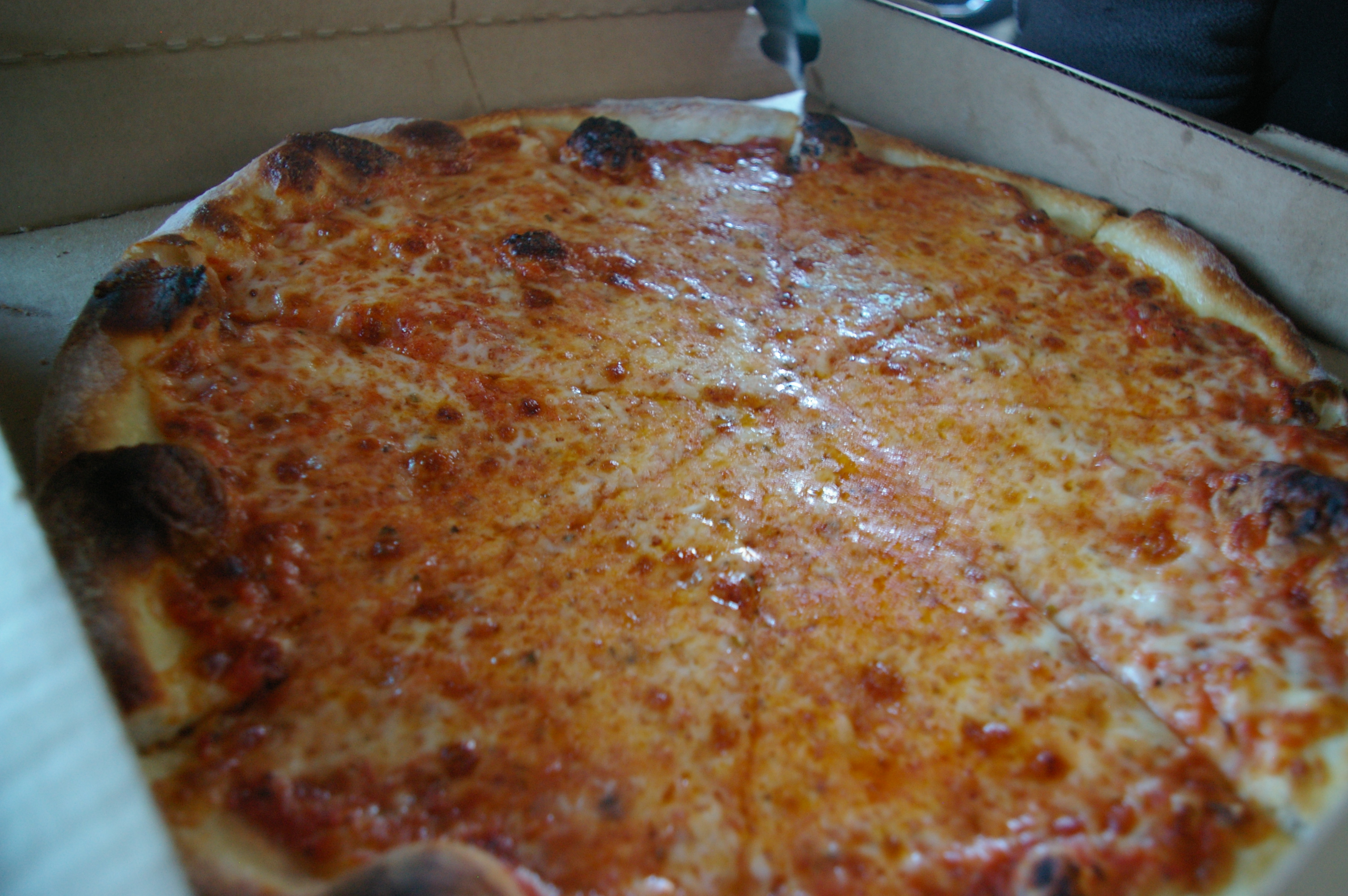 Our last stop was Armitage Pizzeria, which only serves full pizzas so we called ahead. Even though I didn't enjoy a slice while this pie was still pipping hot, I was a big fan of the crust and drippiness of the cheese. Plus it was perfect for leftovers—cold or re-heated.
Armitage Pizzeria, 711 W. Armitage Avenue in Chicago
The Results
Surprisingly, we all ended up with the highest point total for the same slice. Also surprisingly, the slice came from New York Bagel Deli, the place that we least expected to have great pizza. None of the places we stopped at had bad pizza and I would definitely go back to quite a few of them.
Want to go on a Tour de Pizza of your own? Download my customizable score card.