One Fine Day is a series inspired by my favorite now-defunct Chicago Tribune column of the same title. The posts in this series are short, sweet, sometimes themed, and always a charming snapshot of a city.
---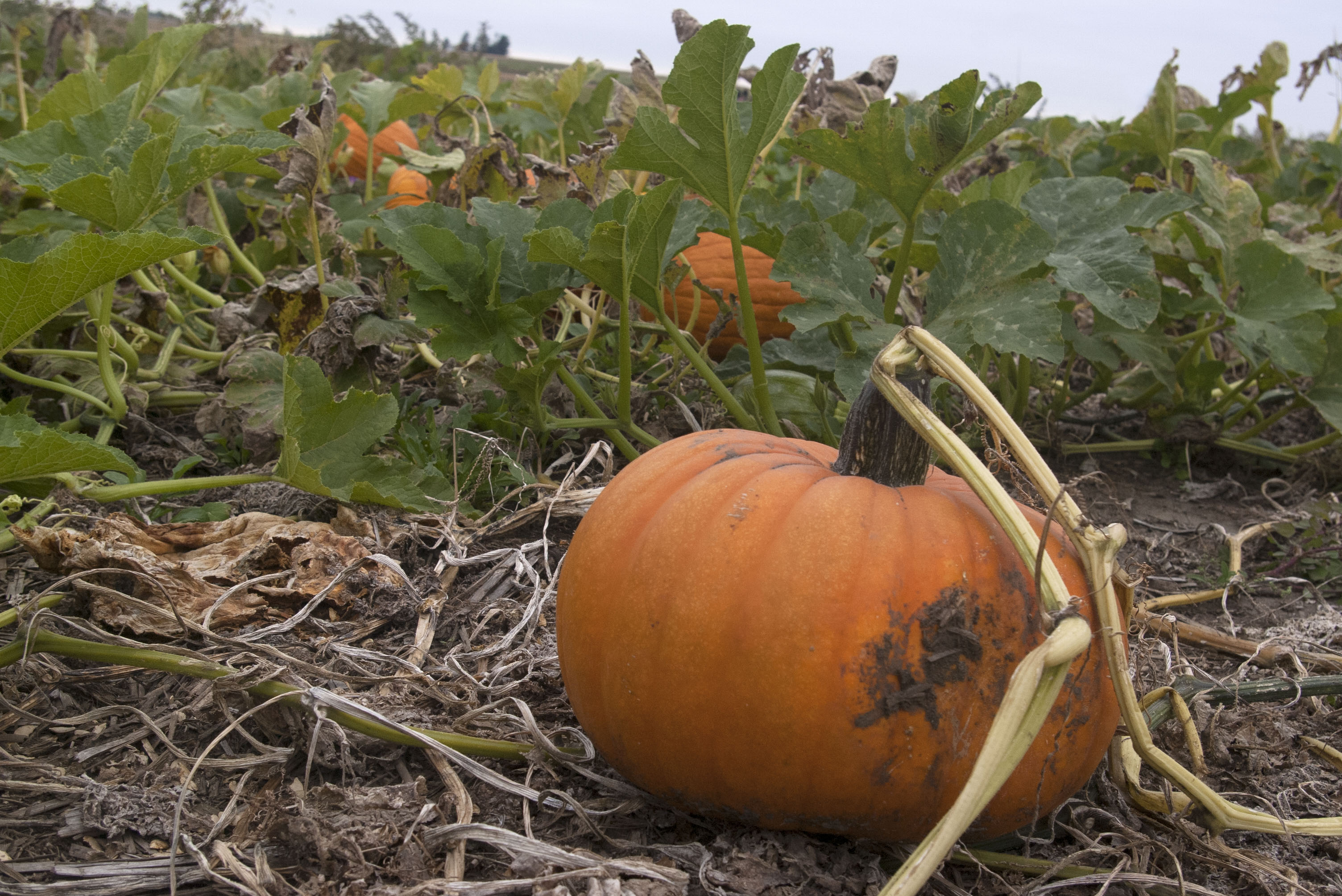 I guess you could say I'm a little obsessed with October. I absolutely love the first few weeks of fall and definitely wouldn't pass up any chance I get to absorb every last moment of seasonal fun. So recently I met up with some friends to take advantage of the crisp fall weather and head south for a day of fall favorites.
Start your morning off with your favorite warm coffee beverage and pile in the car with your courses set for The Pumpkin Ranch in Winterset, Iowa. Admission is $8.50 per person and free for kids under two. This is an especially great destination if you're traveling with little kids (we were) since everything is fairly centrally located and there are lots of other fun activities and things to do throughout the day.
When your caffeine starts kicking in, it's time to tackle the Pumpkin Ranch's infamous corn maze. I can't remember the last time I did a maze and when I did there certainly weren't games and scavenger hunts involved.
At just under 10 acres, this attraction is billed as "Iowa's mega corn maze" and includes two different games. This year the maze happens to be country music themed in anticipation of a concert by singer Jason Brown. While we didn't finish the whole Farm Scene Investigation game, we really enjoyed trying to read the maze map to find the different hole punches to complete our scorecard.
Once you've escaped the maze, grab a cup of hot cranberry cider (trust me, it's amazing) and hop on the hayrack ride to the pumpkin patch. With three different fields, including one for gourds and specialty varieties that I flipped for, you're sure to find a pumpkin that peaks your interest.
After finding a few favorites, there are wheelbarrows to help transport your haul back to the scales for the farm's pay by the pound (46 cents / pound) system.
Load your pumpkin pile in the trunk and head back toward I-235 for a quick stop at the Madison County Winery and Twisted Vine Brewery. Enjoy a wine tasting or beer flight in the tasting room or (if it's nice enough out) on the scenic patio. My favorite was the Black Knight IPA but our (now kid-free) group also liked the Phat Man red blend.
With a little booze to warm you up, finish off the afternoon with a stop at the Hitchin' Post Grill (201 Warren Street in Bevington, Iowa). No, I'm not kidding. With $1.75 draft beers and one of the biggest, juiciest tenderloins I've seen in my entire life, this is the perfect way to end your adventure.