Disclosure: As an attendee of the Travel Bloggers Exchange (TBEX) North America conference, Explore Minnesota as well as Northern Vineyards Winery hosted my tasting. All opinions are my own.
---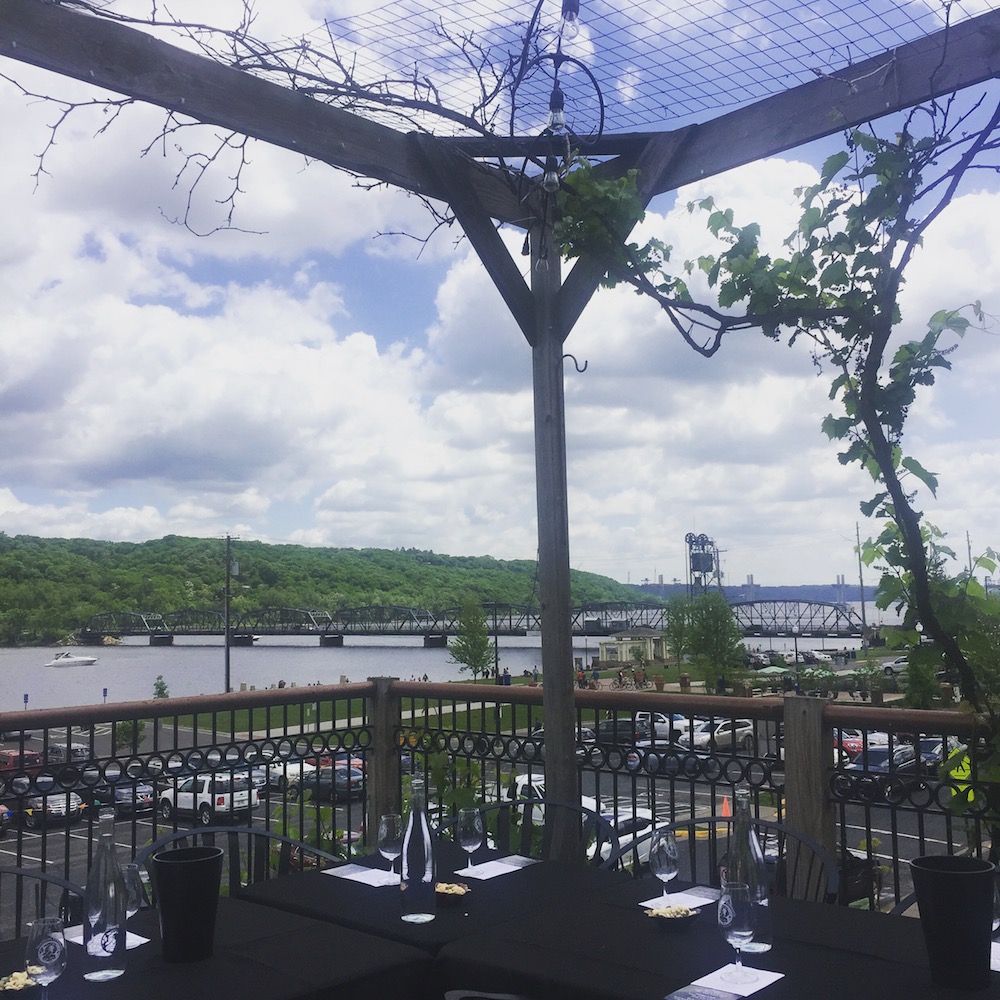 I'm never one to pass up a winery tour so I was extra excited when I learned we'd be making a stop at Northern Vineyards Winery during our visit to historic Stillwater.
Not only is Northern Vineyards one of the oldest wineries in Minnesota, it's also the first wine co-op in the United States with grapes coming from 16 different farmers in Minnesota and Wisconsin. Located in the heart of downtown Stillwater, the winery is a easy choice when searching for a gift to bring back home or a place to unwind after a busy day of exploring.
When it was time for our tasting we headed through the storefront to the storage area, up a winding set of metal stairs, past barrels upon barrels of wine, and outside onto the most beautiful, vine-covered patio you can imagine overlooking the St. Croix River. We sampled six of Northern Vineyards most popular selections and enjoyed the sunshine after a busy morning. My personal favorite was the House White, which has sweet-but-not-too-sweet tropical notes of tangerine and pineapple.
Our wonderfully helpful server also mentioned that the patio is dog-friendly so if you're traveling with furry friends in tow, they're more than welcome to join you for your tasting. And if wine isn't your adult beverage of choice, head next door to the Maple Island Brewing to enjoy a craft brew on the wrap-around deck overlooking the river.
Cheers to a great first visit to Stillwater!
Northern Vineyards Winery, 223 Main Street North, Stillwater, MN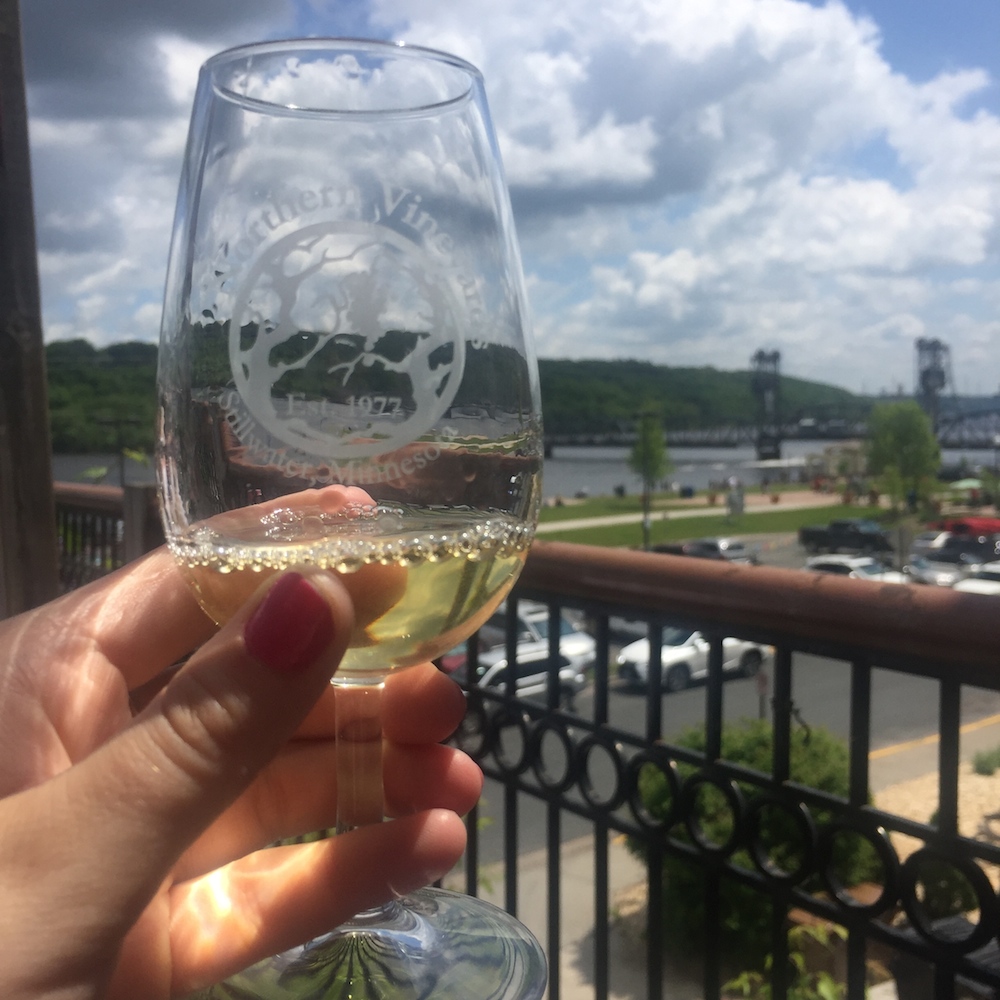 A huge thank you to the organizers of TBEX, Northern Vineyards Winery, the Stillwater Convention and Visitor's Bureau, and Explore Minnesota for making my visit possible!