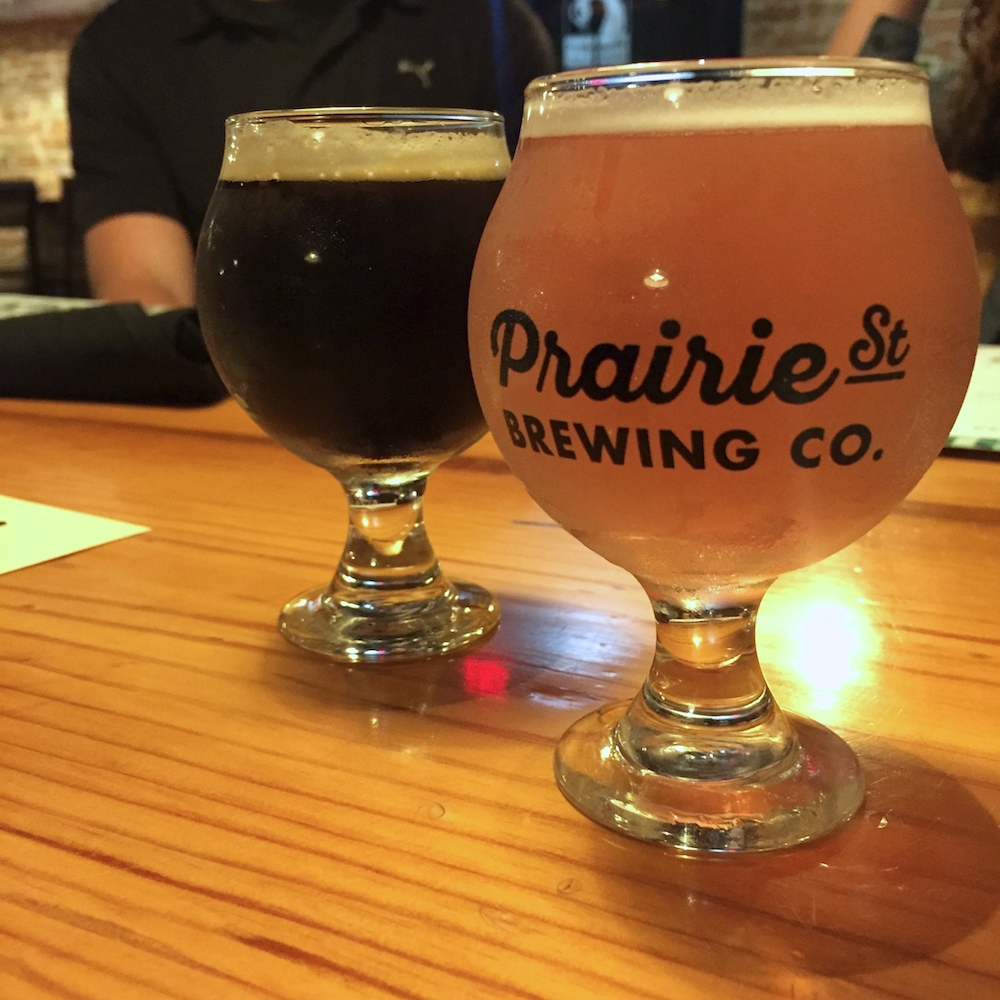 In my opinion, a visit to a craft brewery (or two) is an essential part of any trip. So I was delighted that we were able to fit in a stop at Prairie Street Brewing Company during our time in Rockford, Illinois. Not only does this brewery serve some seriously delicious beers, but it's also located in a beautiful historic building on Rockford's riverfront. 
In addition to housing the brewery, the Prairie Street Brewhouse includes an event venue, office space, and loft-style apartments. The building's history dates back to 1857 when Englishman Jonathan Peacock constructed the space to house the Rockford Brewery. Over the years, breweries out of the building in some capacity until 1939. When beer production ceased, the building served as an automated laundry facility, woodworking shop, and a photo studio, among other things until Prairie Street Brewing Company returned it to its roots.
When it comes to sampling craft beers, I'm drawn to everything from unique fruit infusions to darker stouts and porters. On our visit to Prairie Street Brewing Company I chose the Black and Blue Kolsch, which has a "balanced berry flavor, made from real blackberries and blueberries," and the Angry Turk, an Imperial Turkish coffee stout.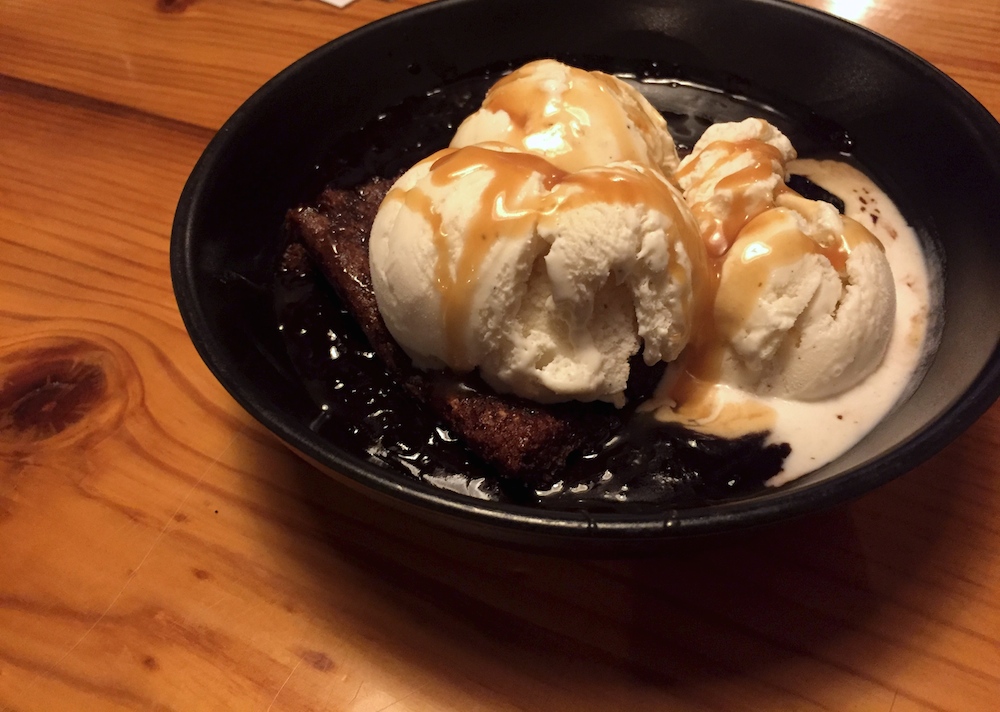 Along with a fantastic selection of craft brews, Prairie Street Brewing Company also offers an expansive menu. On this particular visit we were focused on desserts. But I can't wait to come back to sample more of the lunch and dinner menu.
More than one of the desserts on the menu caught our eye so we decided to share. Our group split the Johnnie's Cheesecake, which on the evening we visited was delicious black forrest in honor of Oktoberfest, and the Hot Fudge Pudding served with vanilla ice cream and a rich beer caramel sauce.
If you're in the Rockford area, a meal—or even a quick drink—at this unique brewery is a must. And if the weather is nice, be sure to snag a table at the brewery's dockside taproom.
Prairie Street Brewing Company, 200 Prairie Street in Rockford, Illinois
Share Your Thoughts
I would love to hear from you! Do you seek out breweries or wineries when you travel? What are some of your favorites?
---
Looking for more things to do in the Rockford region? Check out the other places I visited on my road trip.