I'm a little less than six months into my 101 in 1,001 challenge and though I've been busy, I've actually been making a little progress.
1. Finish list of 101 things (1/30/14)
Not going to lie, this was a pretty easy one. It did end up taking me a lot longer than it should have though.
3. Read 50 books (7/50)
I've always been a big reader so this goal should be no problem since I've got more than two years to finish it. To read about what I'm reading lately, see one of my recent posts.
8. Take a trip & stay in an apartment listed on AirBnB (5/15/14)
It wasn't really the trip I'd imagined, but I recently had a work trip to Iowa City and stayed in the loveliest Airbnb apartment while I was there. Really excited for more (hopefully less work-related) Airbnb adventures in the future.
40. Attend a baseball game (4/18/14)
Since I'm a Chicago native, my baseball allegiance lies in the Windy City—with the Chicago Cubs to be precise. So when I moved to Des Moines, home to the Cubs' Triple A affiliate, I knew trips to Principal Park would easily become part of my summer routine. Now that I only live a few blocks away, I spend more than a handful of afternoons there in the warmer months.
56. Beat The Simpsons arcade game (2/28/14)
There's unfortunately no photo to prove this one, but there was a lot of celebrating going on at Up-Down when we beat the final bad guy of "The Simpsons" arcade game. High fives were exchanged, the running man was (embarrassingly) performed and celebratory drinks were purchased.
97. Visit the Pitchfork Pie Stand in Eldon, IA (5/26/14)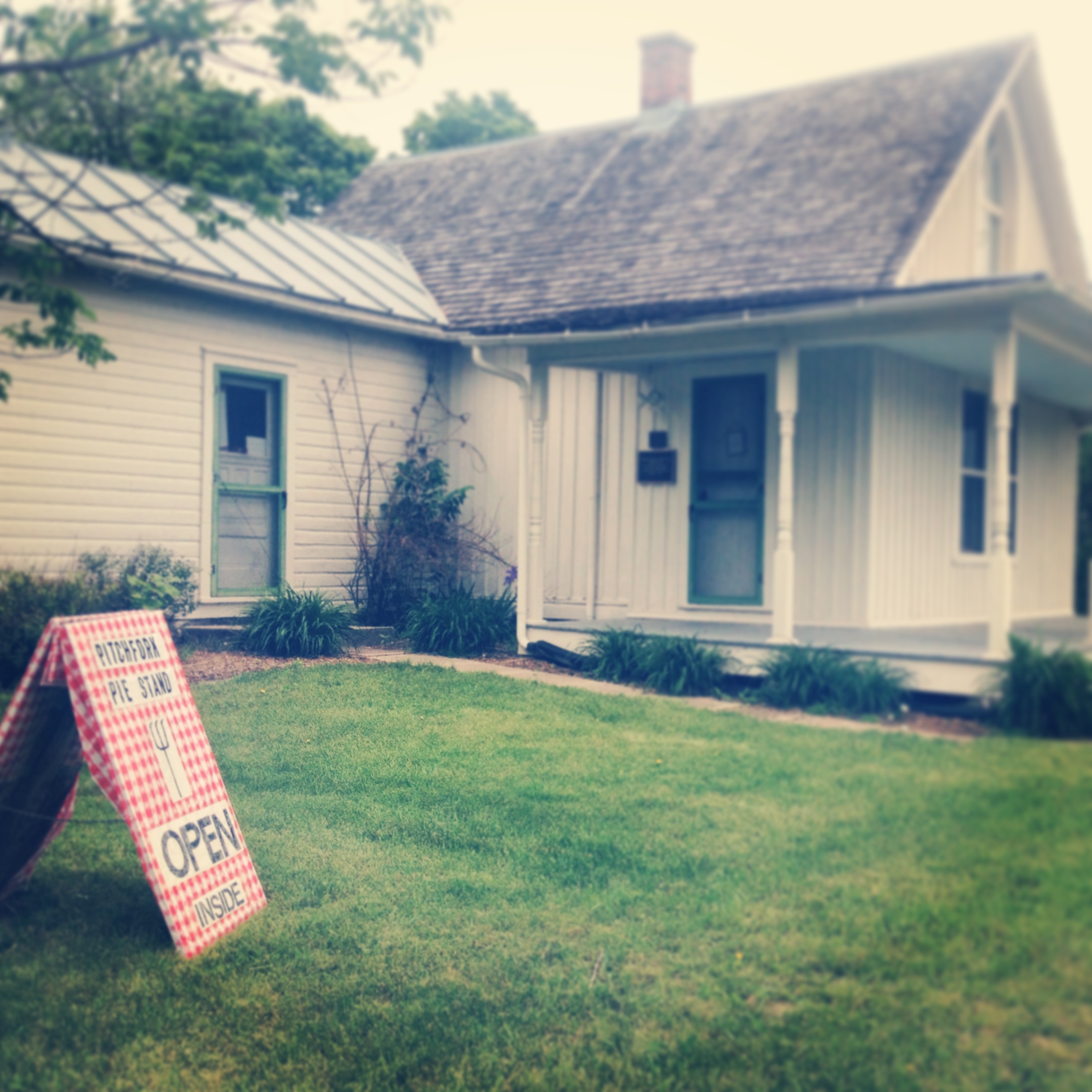 On Memorial Day I finally visited the Pitchfork Pie Stand inside the American Gothic House.