It's hard to believe that it's already the end of the year. I feel like I blinked at some point this summer and suddenly it was December. Regardless of how fast it all felt, this was a great year for adventures—I took a road trip to Austin, explored new corners of Iowa, and had twice as many of you read about it all on Olio in Iowa.
But of all those adventures, a handful of clear favorites emerged. So in celebration of all of this year's adventures (and what's to come in the next one), here are the Olio in Iowa's best of 2015:
Before this year, I'd never spent any time in southeast Iowa. But after spending a weekend in the Villages of Van Buren, I'm hooked. Bonaparte was my favorite of the small communities and I loved exploring the historically preserved downtown during my trip. Read more…
I was so excited to see that the Ladora Bank Bistro made the list of this year's most-read posts because it's, by far, one of my favorite places to eat in Iowa. If you haven't visited (or even heard of it), I highly recommend making a trip a priority. Read more…
While I did lots of traveling in 2015, I only managed to make it to four of the 11 places on my bucket list for the year. But don't worry, a lot of them will be rolling over to my even bigger 2016 to do list (coming soon!). Read more…
Continuing with the area's Danish charm, the northwest Iowa town of Kimballton created an exact replica of a statue honoring author Hans Christian Anderson that sits in Copenhagen's harbor. A little strange? Sure, but it's worth a stop if you're in the area. Read more…
Founded in 1893 before Iowa even became a state, the village of Bentonsport has a rich history and a wonderful little community. Plan to visit during the warmer months when more of the shops and businesses are open. Read more…
If you're planning a mini Iowa road trip, there's no better choice than U.S. Route 6, known as the White Pole Road. Winding through five, scenic small towns, the formerly bustling roadway is steeped in history and kitsch. Read more…
For the first time since I've lived in Iowa, the interior of the American Gothic House opened to the public this summer. So naturally I had to make another visit to explore the once off-limits space. Be sure to add it to your 2016 to do list if you've never been! Read more…
Even though I'm not Swedish, I loved visiting the unincorporated community of Swedesburg to explore the Swedish Heritage Museum and meet Ole the giant dala horse. Read more…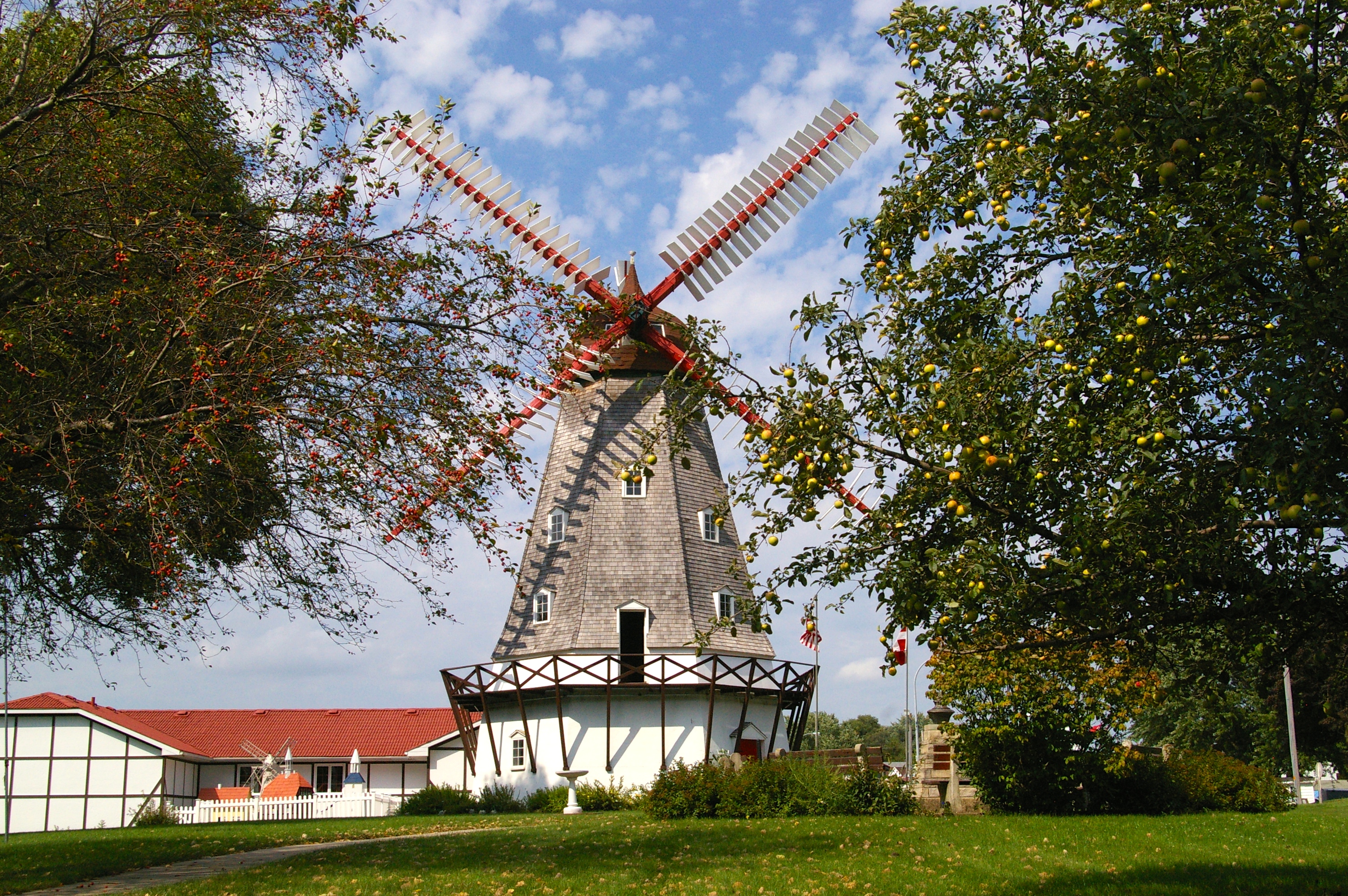 When I would routinely drive to Omaha for work, I always passed the signs for Elk Horn, Iowa's Danish Windmill, but until this fall, I'd never paid a visit. If you're looking for a day trip, Elk Horn (and nearby Kimballton) are beautiful, welcoming communities and wonderful places to spend some time. Read more…
This spring I spent a night at the lovely Bentonsport Village Bed & Breakfast while my mom took at a class at the Villages of Van Buren and was so overwhelmed by the community's positive response to my post and photos.
It's definitely on my 2016 bucket list to spend more time in the Villages, and (hopefully) stay with Jan and Herb again. Read more…