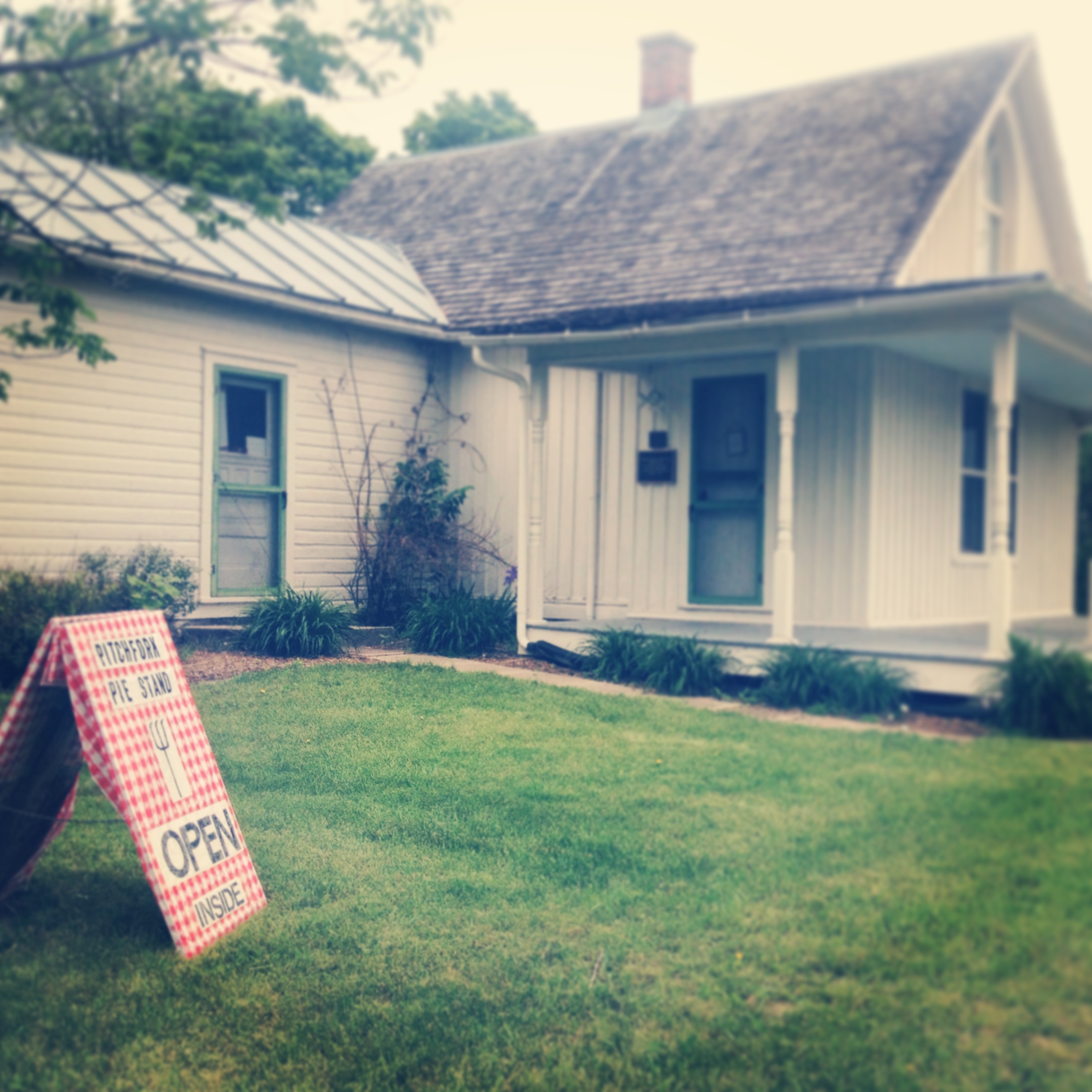 If you're a long-time blog reader you know that this wasn't the first time I've visited the American Gothic House in search of pie. One Sunday last summer we set out in pursuit of the Pitchfork Pie Stand, only to learn that Beth had sold out the day before and wouldn't be baking more. We were crushed, to say the least, but settled for milkshakes at the Rexall South Side Drug soda fountain in neighboring Ottumwa. But even over the course of a long winter we never forgot how much we wanted that pie.
Fast forward to Memorial Day, my travel companion and I both have the day off and (now that we like the Pitchfork Pie Stand's Facebook page) saw that a variety of pies would be ready and waiting for us come 12 p.m. So we hopped in the car for a rainy Monday road trip to Eldon in pursuit of pie.
And we were not disappointed.
We may or may not have been the first customers eagerly waiting on the front stoop when they unlocked the door (read: we absolutely were), for fear of missing out on pie again. Though we had a lot of pie options, we ultimately opted for a rhubarb hand pie and a mini apple crumble pie to share as we sat in the sunshine at one of the American Gothic House's picnic tables.
For a full list of dates & times the Pitchfork Pie Stand will be open, visit Beth's website or Facebook page. 
Pitchfork Pie Stand, 300 American Gothic Street in Eldon, IA