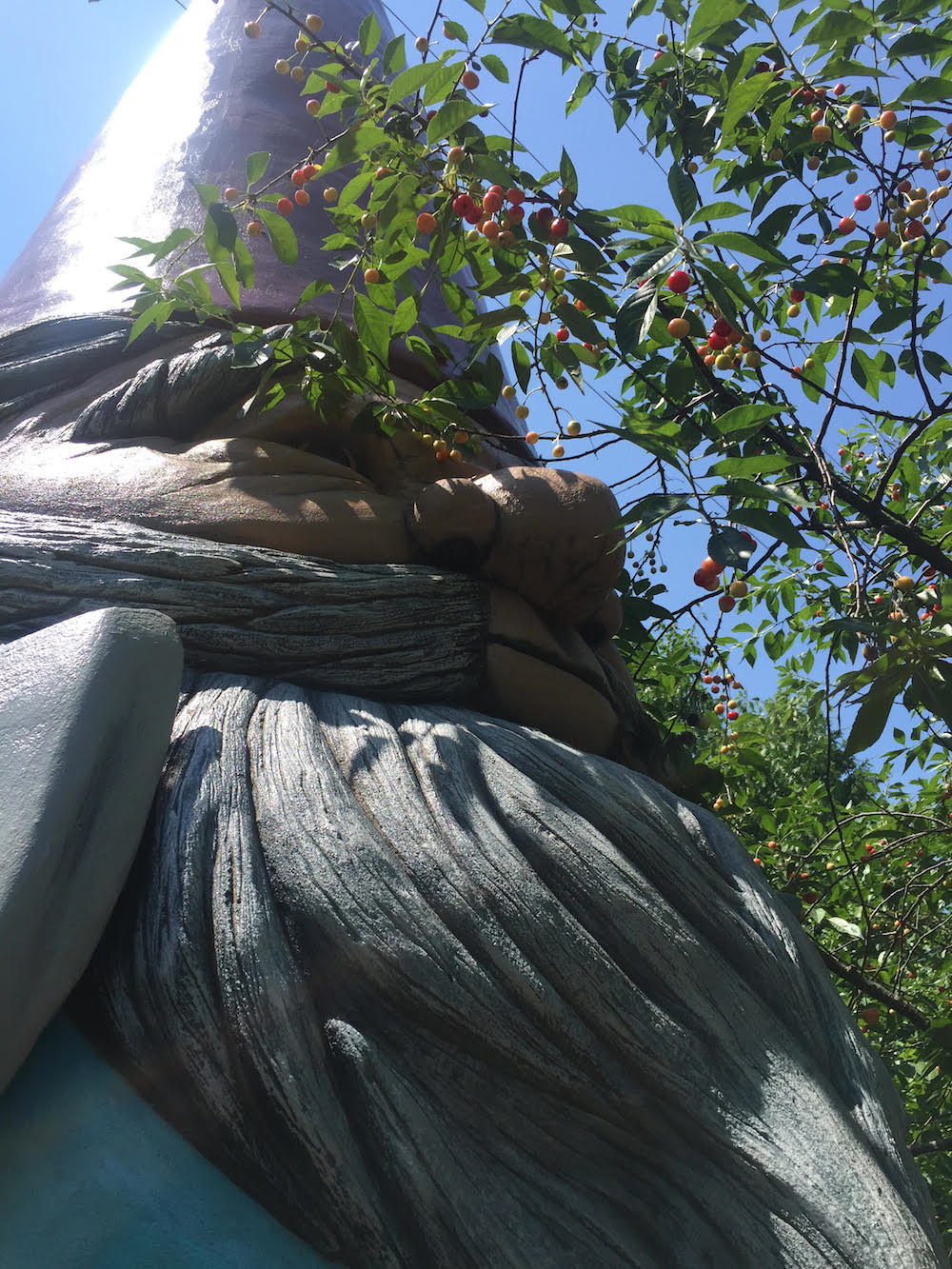 There are lots of beautiful outdoor spaces in central Iowa. But one of my favorites is Reiman Gardens. The sprawling gardens are also home to an unusual attraction: Elwood the World's Largest Concrete Garden Gnome.
At 15 feet tall and 3,500 pounds, Elwood is no dwarf. The sculpture was built by Andy and Connie Kautza, artists at the National Rock & Sculpture in Wausau, Wisconsin. Elwood is made of iron cage covered in one cubic yard of concrete. The statue was unveiled to commemorate the 40th anniversary of Earth Day on April 22, 2010.
Unfortunately the day we visited he was feeling a bit shy and hid behind some sweet cherry blossoms. Needless to say, it was hard to snap a good photo of him. But this unique attraction is absolutely worth seeking out the next time you visit the gardens.
If You Visit the World's Largest Concrete Garden Gnome
Elwood the Gnome is located at Reiman Gardens in Ames, Iowa. The gardens are managed by Iowa State University, which has had a horticulture garden on its campus since 1914.
The gardens do charge for admission, but they also offer a number of discounts for students and members of other botanical gardens.
Reiman Gardens, 1407 University Boulevard in Ames, Iowa
Share Your Thoughts
I would love to hear from you! Have you been to Reiman Gardens?