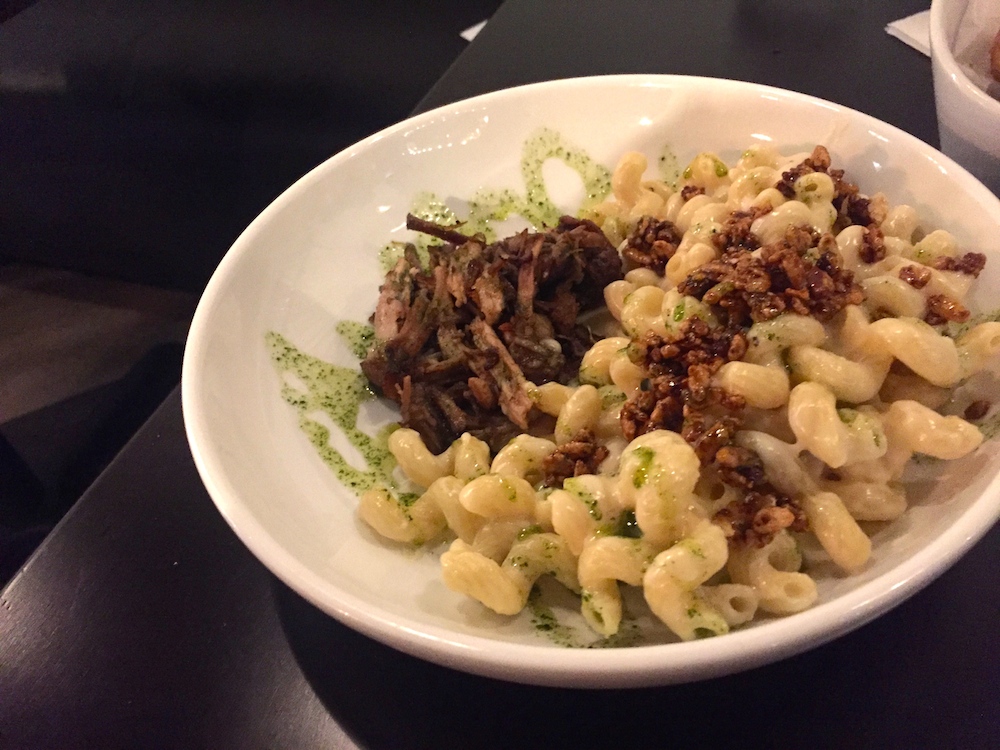 If you know me, you know that food (and not feeling hangry) is one of my top priorities. So it should come as no surprise that food is an important part of many of my travel experiences. In fact, sometimes the places I eat along the way are some of the most memorable parts of a trip. On a recent road trip through Illinois and Wisconsin, I was delighted to find some truly memorable places to eat in Janesville, Wisconsin.
One of my favorite things about dining in this small community was the people I met along the way. At every turn, friendly servers and shopkeepers provided recommendations that went above and beyond my lunch order. Everyone I encountered was not only kind and helpful but also immensely proud of their community.
From true Wisconsin staples like cheese curds and supper clubs to innovative restaurants with seasonal selections, there's something for everyone to enjoy in Janesville. I was delighted to find some inspiring local eateries in Janesville, Wisconsin, and I think you will be, too. The next time you're exploring southern Wisconsin and find your stomach growling, consider pulling over at one of these four fantastic establishments.
Places to Eat in Janesville, Wisconsin
Bodacious Shops of Block 42
I'd heard about The Bodacious Shops of Block 42 before my visit to Janesville. And they did not disappoint. This group of shops and eateries are pretty much everything you could ever want in a culinary destination under one roof.
I started my first morning in Janesville at The Bodacious Brew. Armed with strong coffee and a delicious scone, I spent some time waking up on the shop's riverfront patio before wandering around the Saturday morning farmers' market. Later, I popped into The Bodacious Olive and was blown away by their selection of cooking accessories, cheeses, and infused vinegars. I'm always a sucker for an edible souvenir, and—after much deliberation and input from the shop's incredibly helpful staff—took a bottle of dark chocolate balsamic vinegar home with me. I didn't have time to stop in during my visit, but the building is also home to So Chopped, a healthy lunch option that offers a wide variety of salads alongside soups and sandwiches.
Bodacious Shops of Block 42, 119 N. Main Street in Janesville, Wisconsin
Buckhorn Supper Club
Located on the shores of Lake Koshkonong, the delightfully vintage Buckhorn Supper Club has been serving diners for more than 85 years. Hearty portions and a relaxed lakeside vibe reign at this classic eatery. Be sure to bring your appetite! At the Buckhorn Supper Club all entrees are served with salad or soup, and your choice of potatoes or veggies.
Continue reading about the Buckhorn Supper Club…
Buckhorn Supper Club, 11802 N. Charley Bluff Road in Milton, Wisconsin
Lark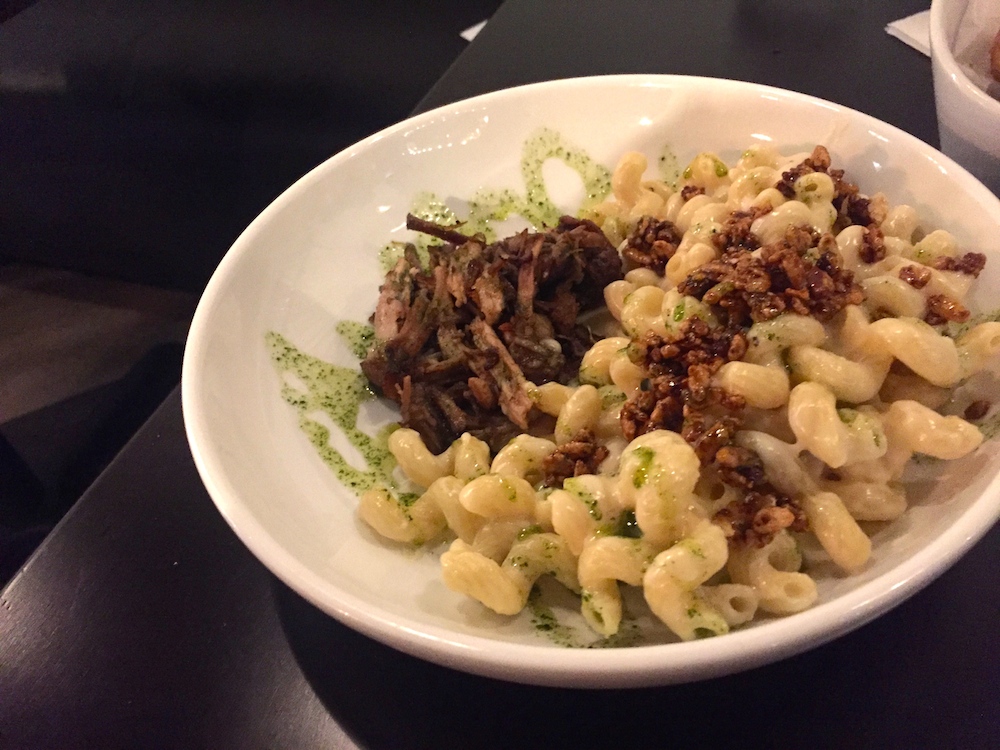 An unexpectedly inspiring meal inside Lark's cozy dining room was the perfect antidote for a rainy October evening. Lark seems like the type of restaurant you might expect to find thriving in a much larger metropolitan area. So it's success on the edges of downtown Janesville makes it all the more delightful. If you're looking for a fresh and fun dining options, look no further than Lark!
The restaurant offers a seasonal menu of small plates. While I always appreciate the opportunity to try a lot of different things, I was grateful for the portion control at Lark, because, frankly, I don't think I would have been able to make up my mind.
As we sipped our drinks, we enjoyed an order of fried stuffed olives and a heaping helping of roasted Brussels sprouts. While I'm not usually a fan of olives, these were the perfect, slightly salt bar snack. I am, however, a sucker for Brussels sprouts, and Lark's offerings, tossed in a soy vinaigrette, are some of the best I've ever hard.
The real star of our meal though was the mac and cheese with jerk pork. Served with a smoked gouda sauce and molasses crisp, this dish is what all mac and cheese should aspire to be. I promise I didn't lick the plate, but I definitely considered it. Never one to say no to dessert, we managed to find room to end our meal on a sweet note. We opted for one of Lark's seasonal dessert options—the pumpkin-chocolate fritters—and were blown away by the melt-in-your-mouth sweet.
Needless to say, my mouth is watering just thinking about the incredible meal we had here, and I look forward to eating at Lark again soon.
Lark, 60 S. Main Street in Janesville, Wisconsin
The Looking Glass
There's something wrong about going to Wisconsin and not ordering fried cheese curds! And in Janesville, there's no better place to get them than The Looking Glass. We ducked inside this beautifully restored building after a drizzly morning exploring the city's historic district. With exposed brick interior, low lighting, and vintage advertisements adorning the walls, The Looking Glass has a homey atmosphere that instantly makes you feel like a regular.
This restaurant has been a Janesville institution since the 1980s, and it's easy to see why it's hearty comfort food has stood the test of time. Our group shared two orders of cheese curds—because just one would never be enough. I opted for the Italian beef that came dripping with delicious mozzarella cheese alongside a teeming dipping bowl of au jus.
If you're looking to indulge in Wisconsin classics over a beer or two, The Looking Glass should be your destination.
The Looking Glass, 18 N. Main Street in Janesville, Wisconsin
Share Your Thoughts
I would love to hear from you! Where are your favorite places to eat in Janesville, Wisconsin?
---
Looking for more things to do in the Janesville region? Check out the other places I visited on my road trip.