While it's no secret that I love "world's largest" things, I also can't say no to an adorably small attraction. Recently while roadtripping through northeast Iowa, I took a detour to visit the St. Anthony of Pauda Chapel, which claims to be the world's smallest church.
Constructed in 1849 as the first Catholic mission north of Dubuque, the chapel was built by the mother of Johann Gaertner who vowed to build a chapel on the site if her son returned safely from the war. The tiny building seats eight people with four rows of pews on each side of the chapel. Fun fact: There's a to-scale replica clock of the tiny church at the Bily Clock Museum just north in Spillville, Iowa.
While it's no longer in service, the small church is a cute place to stretch your legs or enjoy a picnic if you're passing through. And while other churches may actual be smaller—Oneida, New York boasts a cute chapel that seats two—this Iowa attraction is a sweet stop regardless of official record status.
If you Visit the World's Smallest Church
St. Anthony of Padua Chapel, Little Church Road, north of 258th Avenue in Fort Atkinson, Iowa
Navigation Tip: If you're using Google Maps, enter St. Anthony of Padua Church to easily find this attraction.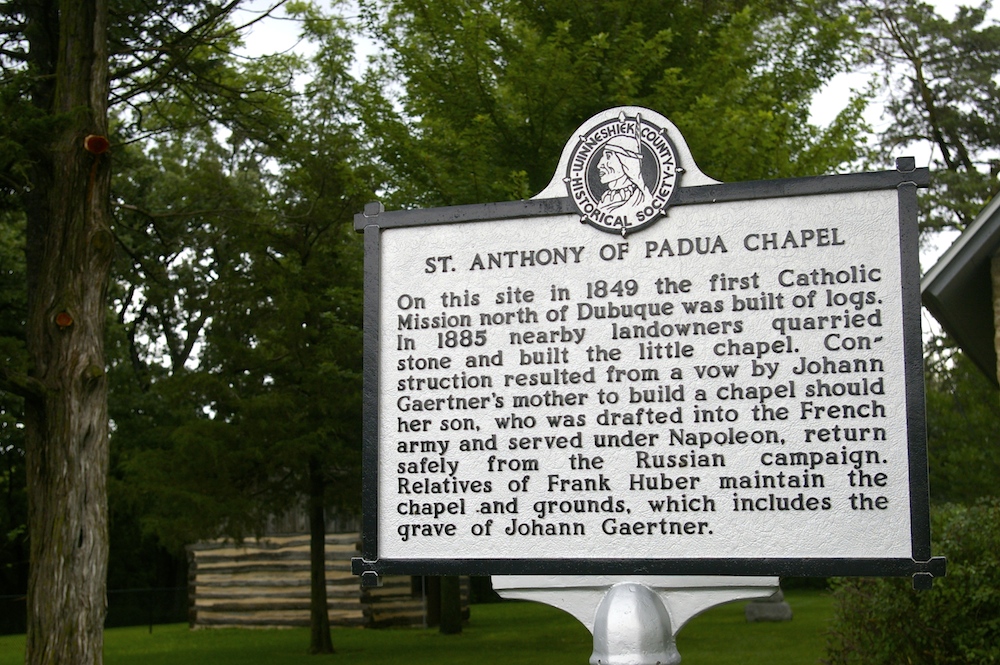 Share Your Thoughts
I would love to hear from you! Have you visited someplace that claims to be the "world's smallest"? Did you know about the World's Smallest Church in Festina, Iowa.