For many Midwesterners, the central part of Illinois is most-often known as the home of the University of Illinois. But there are lots of other things to do in Champaign-Urbana, Illinois.
With ample outdoor spaces, delicious dining and creative cultural attractions, this metro area is full of potential adventures, no matter the season. Get your steps in, appreciate some museum-worthy art and maybe even be inspired to create something of your own.
Whatever you decide on, you're sure to leave feeling recharged and with a new sense of inspiration. So, the next time you're in the area, discover six outside-of-ordinary things to do in Champaign-Urbana, Illinois.
Disclosure: My visit to Champaign-Urbana was hosted by Visit Champaign County. However, all opinions are my own.
This post may contain affiliate links, which means I may receive a small commission at no additional cost to you. 
Best Places to Stay in Champaign-Urbana, Illinois
Best Game Day Option: I Hotel and Illinois Conference Center – Champaign is located next to the State Farm Center and Memorial Stadium on the University of Illinois campus. If you're here to cheer on the Fighting Illini, this is the place to stay.
Best Location: Hyatt Place Champaign/Urbana is located in the heart of downtown Champaign, making it walking distance from many of my favorite things to do in Champaign-Urbana.
On-Campus Accommodation: TownePlace Suites by Marriott Champaign has all the right amenities for visitors looking to stay within walking distance to the University of Illinois campus.
Things to Do in Champaign-Urbana, Illinois
Get Your Steps in at Meadowbrook Park & the Wandell Sculpture Garden
Get your steps in and explore the outdoors with a visit to Meadowbrook Park and the Wandell Sculpture Garden. This 130-acre Urbana park includes amble walking trails, a vibrant tall grass prairie, a working farmstead, playground and more.
Wander the paved trail system and discover a variety of sculptures along the way. The Wandell Sculpture Garden was established in 1999 and has continued to grow along the park's trails and green spaces.
Meadowbrook Park & Wandell Sculpture Garden, 2808 S. Race Street in Urbana, Illinois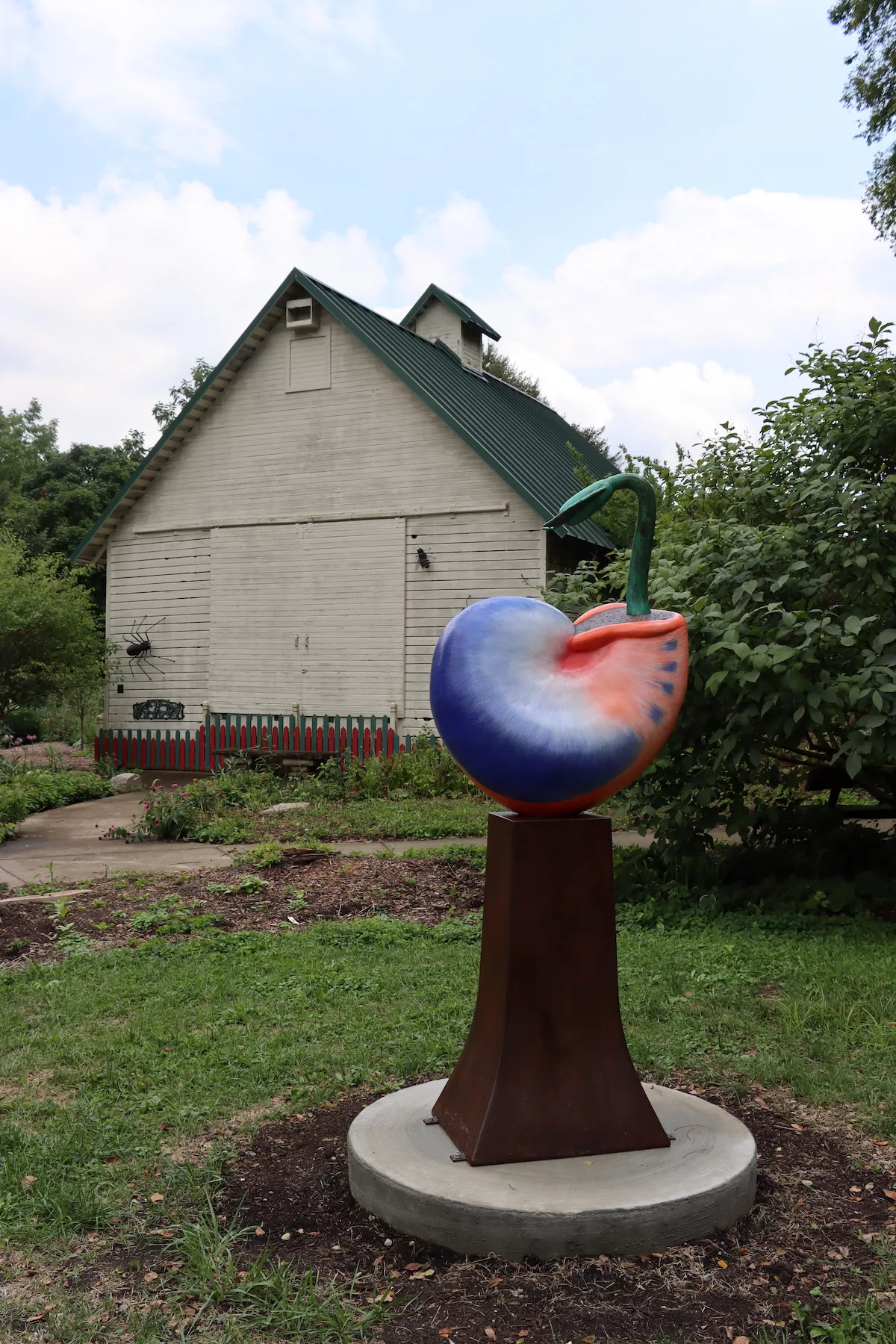 Find Inspiration at the Krannert Art Museum
Head to the University of Illinois at Urbana-Champaign campus for a visit to the Krannert Art Museum. This museum has an impressive collection of more than 11,000 works of art from the 4th century B.C. to the present.
The Krannert the second largest fine art museum in Illinois. Here you'll find floors of classic oil paintings and varied works by contemporary artists. With a number of temporary exhibitions and galleries displaying the museum's collection, there's something to see for every type of art lover.
The best part? The Krannert Art Museum has free admission, making it the perfect stop for a quick bit of culture as you explore Champaign-Urbana.
Krannert Art Museum, 500 E. Peabody Drive in Champaign, Illinois
If there's one thing that I love, it's an art supply store and Art Coop is an absolute gem. Located in Lincoln Square Mall, Art Coop serves as a full-service supply shop for the area's students. But it's an equally fun stop if you're a just recreational creative (or someone who loves a good pen).
From a wide variety of pens and pencils to endless stickers and notebook options, I promise it'll be challenging to leave without finding something you just have to have.
Art Coop, Lincoln Square Mall, 150 Lincoln Square Village in Urbana, Illinois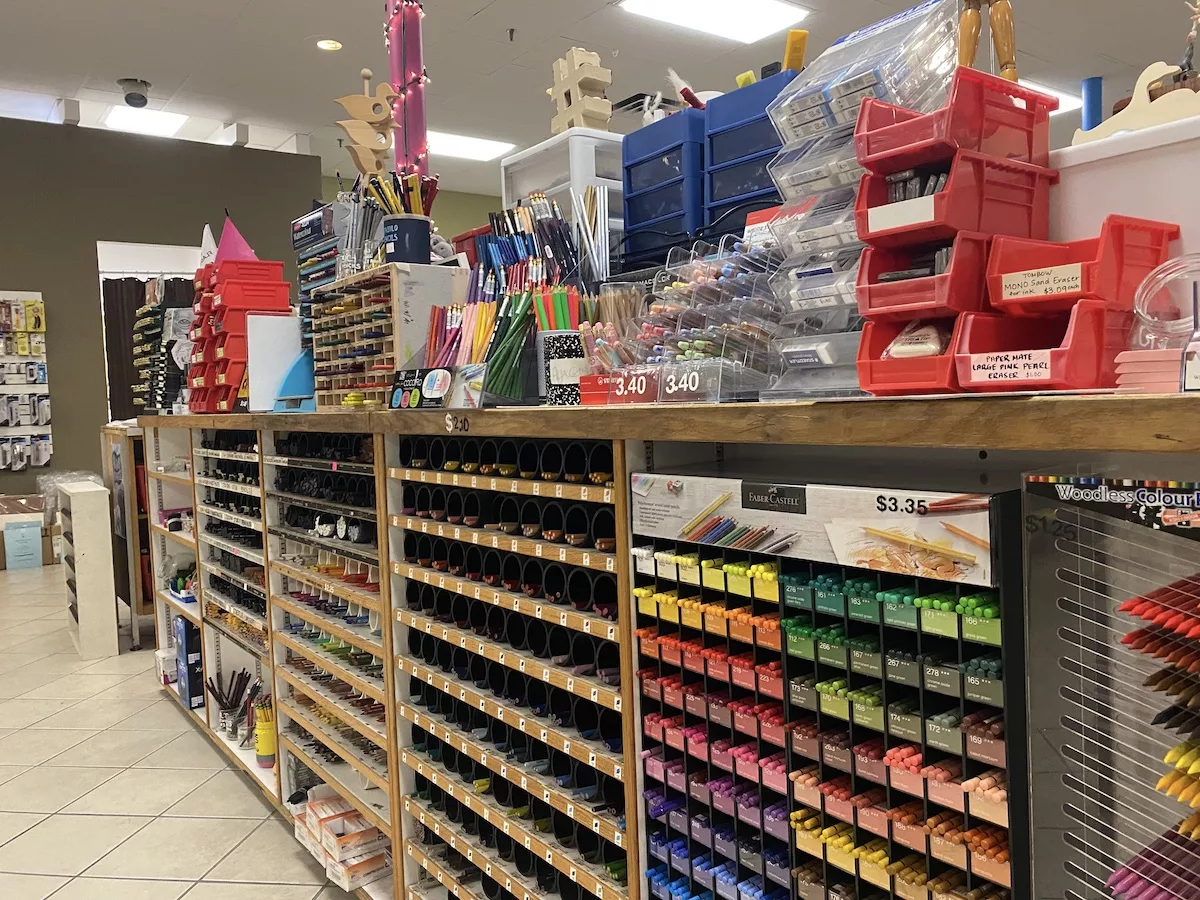 Explore Allerton Park & Retreat Center
Step back in time with a short drive to Allerton. Artist and philanthropist Robert Allerton originally built this modern day park and retreat center in Monticello as his private residence.
In the 1900s, this sprawling estate was referred to as "The Farms." For much of his life, Allerton called this haven home. In 1946, it formally gifted the home, grounds and surrounding farmland to the University of Illinois. At the time, he stipulated that he wanted the land to "be used by the University as an education and research center, as a forest and wild-life and plant-life reserve, as an example of landscape gardening, and as a public park."
Today, Allerton's dreams have been realized and the estate is open for the public to enjoy through its 1,500 acres of woodlands, prairies and formal gardens.
While the mansion was closed for a private event during our visit, we loved exploring the park's formal gardens. The plantings in these gardens were blooming beautifully, but the real stars of the show are the gardens' sculptures. You'll find these wonderful pieces of outdoor art around every turn and they're the perfect connection to the property's history.
Finally, we grabbed a light bite at the Greenhouse Café, which is the perfect causal spot to refuel.
Allerton, 515 Old Timber Road in Monticello, Illinois
Dine at Delicious Restaurants
A Midwestern college town might not immediately seem like a culinary mecca. But on a recent visit to central Illinois, we were blown away by the number of incredible restaurants in Champaign-Urbana.
Whether you're in the mood for something sweet or need a hearty meal, this Illinois community is full of eateries that deliver delicious flavors and varied menu options. From innovative Asian cuisine to traditional Italian fare, you're sure to find something to tickle your taste buds in this college town.
Tour the Japan House & Wander the Arboretum
Continue soaking in Urbana's ample green space with a visit to the University of Illinois Arboretum. This beautifully maintained outdoor space includes 57 acres of display gardens, specialty tree groves and more.
The arboretum serves as a living laboratory for the university and surrounding community, offering all sorts of educational opportunities and example plantings. One of my favorite parts of the arboretum was the Idea Garden, which the Master Gardeners of the Champaign County Extension Unit maintain. The vibrant space includes all sorts of ornamental, vegetable and border plantings as well as a whimsical children's garden.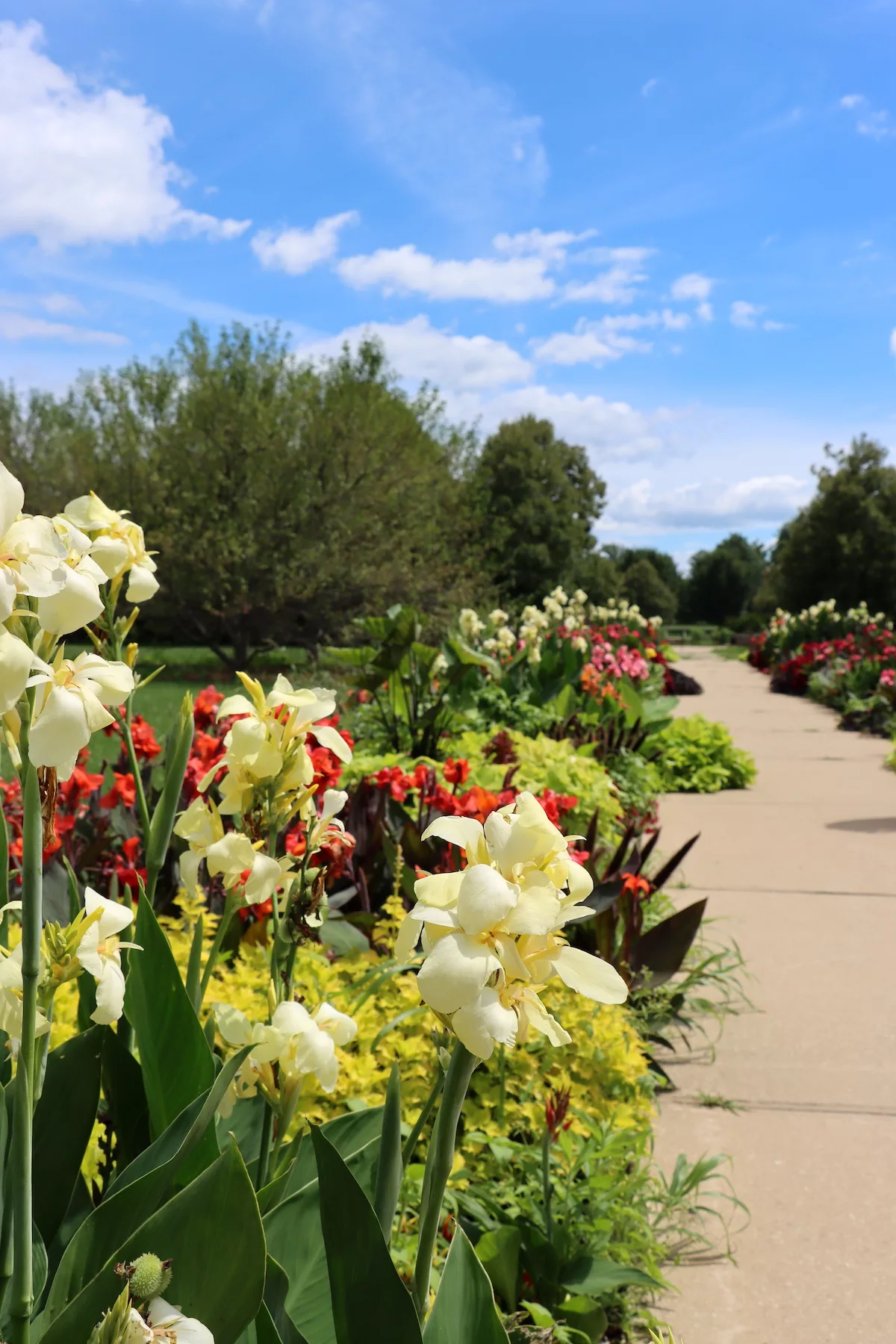 At one end of the arboretum, you'll find the Japan House. Then, a serene tea garden, dry rock garden and blossoming cherry trees surround this traditional structure. The Japan House is also an extension of the university and offers cultural courses, community outreach programs and international visiting artists as a way to bridge gaps between cultures.
As you explore, keep an eye out for a wooden gazebo designed and crafted by actor (and University of Illinois and Japan House alum) Nick Offerman.
University of Illinois Arboretum, 2001 S. Lincoln Avenue in Urbana, Illinois
Japan House, 2000 S. Lincoln Avenue in Urbana, Illinois
Let's Be Social
Want even more offbeat adventures, roadside attractions and world's largest things? Follow Olio in Iowa on your favorite social media platforms, and tag #OlioOnTheRoad when you have quirky adventures of your own.
Share Your Thoughts
I would love to hear from you! What are your favorite things to do near Champaign, Illinois?