When it comes to Midwestern stereotypes, agriculture is often the first thing that comes to mind. But as a traveler, you can also embrace farm life with agritourism in Iowa.
From unique farm stays and hands-on experiences to culinary destinations, the state is full of places where you can embrace Iowa's agricultural roots while having a bit of fun. The next time you're planning an adventure and want to learn something new, consider checking out one of these three places to experience agritourism in Iowa.
Agritourism Experiences in Iowa
Attend Pizza on the Prairie & the Prairie Art Exhibition at Wallace Farm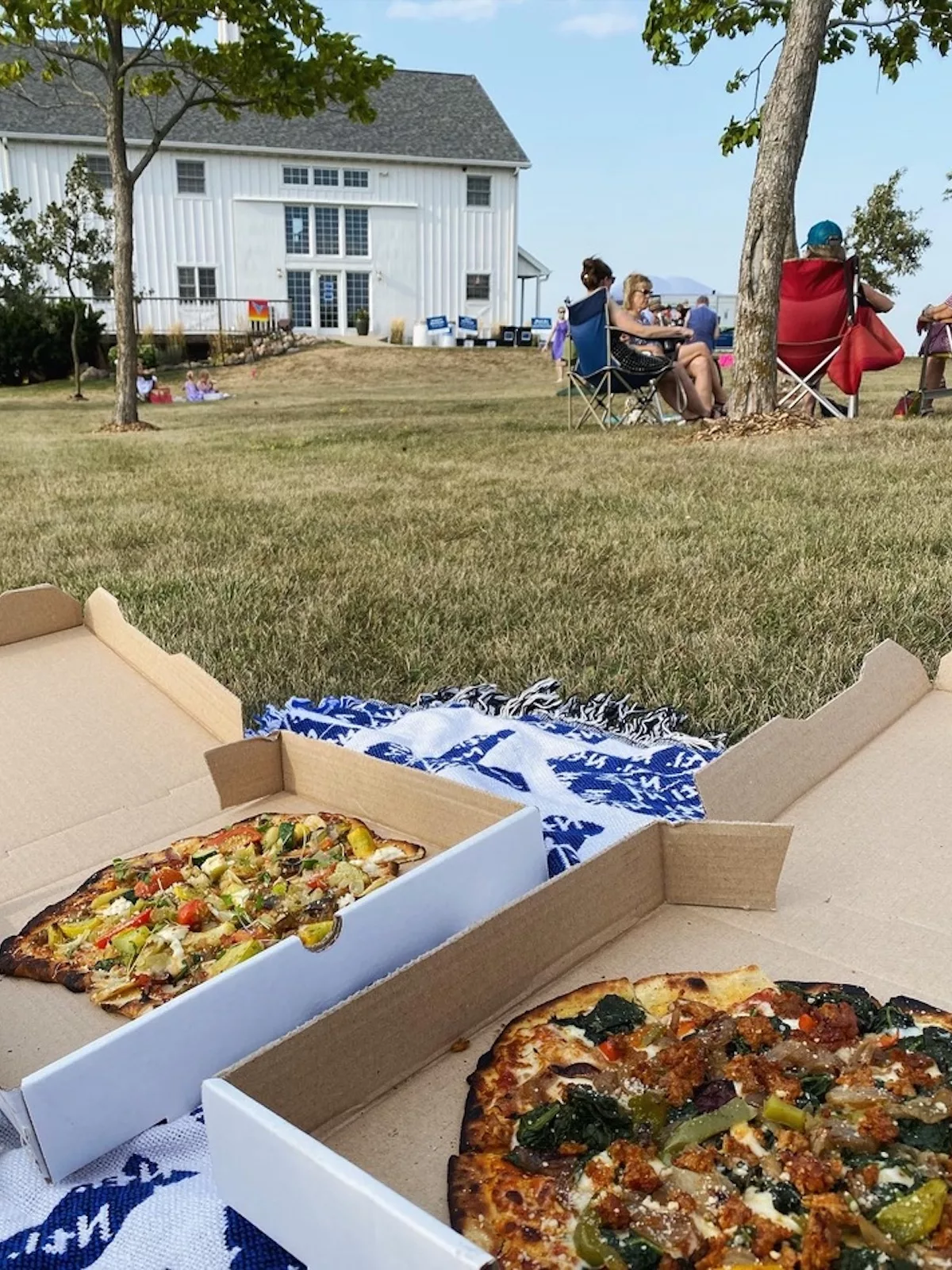 If you're looking for a unique summer experience, head southwest of Des Moines to Orient, Iowa for a visit to Wallace Farm. In addition to being the birthplace of Henry A. Wallace, the farm has a beautifully restored farmhouse, gathering barn, prairie walking path and more. During the summers, its also where the Wallace Centers of Iowa host their Pizza on the Prairie nights and annual Prairie Art exhibit.
On Friday evenings June through September, the organization invites guests to the farm for an evening of live music, community and (most deliciously) brick oven pizzas topped with farm fresh veggies and locally sourced meats.
While you're enjoying some pizza, you won't want to miss the annual Prairie Art exhibit, which showcases works from community members along a beautiful grassy prairie path. The best part? The exhibit is open to visitors any time from dawn to dusk during the summer season.
Wallace Farm, 2773 290th St. in Orient, Iowa
Stay at the New Day Dairy Guest Barn
The owners of the New Day Dairy Guest Barn invite visitors to their working dairy farm to sleep with the cows—literally! The guest barn where visitors stay is attached to the dairy's cow barn and a viewing loft allows you to keep an eye on the cows 24/7.
So why is a working farm the perfect Iowa getaway? From cozy accommodations and endless amenities to the unique opportunity to learn about a huge piece of the Midwest's farming industry, there's lots of reasons to plan a visit.
New Day Dairy Guest Barn, 31000 175TH ST. IN CLARKSVILLE, IOWA
Go Glamping at Three Pines Farm
While the last time I visited Three Pines Farm in Cedar Falls there was about a foot of snow on the ground, this fifth generation family farm offers agritourism experiences all year long. The farm now offers glamping experiences in their beautiful stargazer tent.
They've also been offering been offering classes, unique dining experiences and more at Three Pines Farm for awhile now. But if you're looking for a fun getaway, you'll definitely want to add a winter picnic or summer stay to your bucket list.
Three Pines Farm, 9611 Wagner Road in Cedar Falls, Iowa
Share Your Thoughts
I would love to hear from you! Have you had any experiences with agritourism? Where are your favorite places in Iowa?