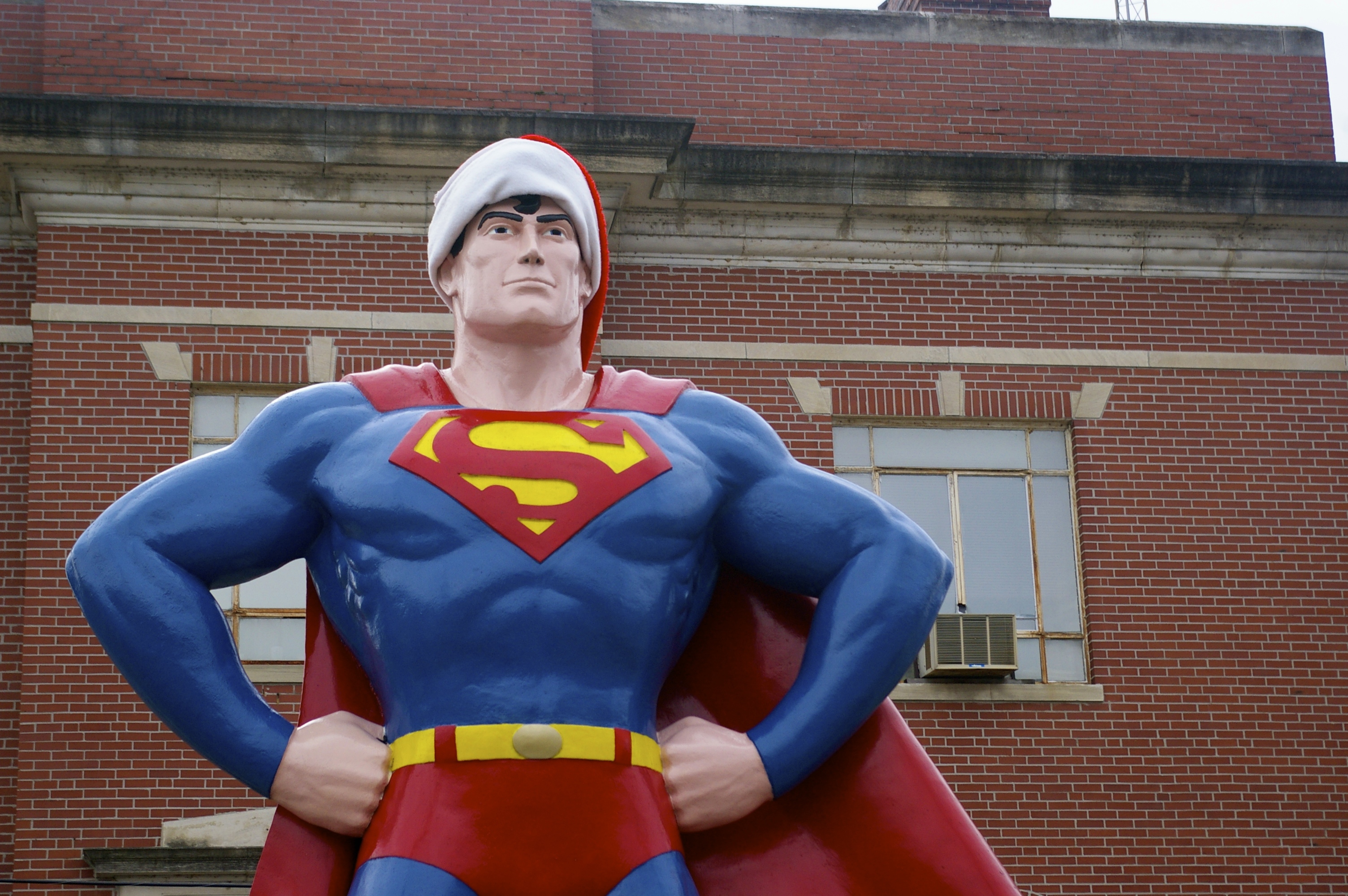 It's a bird! It's a plane! It's…the southern town of Metropolis, Illinois! Home to none other than Superman himself, the small town of Metropolis (population 6,400) has fully dedicated itself to anything and everything relating to the Man of Steel.
When you arrive in town, head straight to Superman Square where you'll be greeted by the World's Largest Superman statue. Standing at 15 feet tall, the bronze statue was erected in 1993 in honor of the town's fifteenth annual Superman Celebration.
After snapping some photos, head to The Super Museum (517 Market Street), which officially opened in 1993 and contains more than 20,000 items from the collection of Superman enthusiast Jim Hambrick. For $5 you'll get to tour the small museum, which includes props from the Christopher Reeve movies and one of the only George Reeves Superman costumes still in existence. Even if you're not planning on visit the museum, its still worth a stop to visit the extensive gift shop to purchase your Superman souvenirs. For me, that included a postcard and $1.95 bag of "kryptonite" (aka green rock candy).
A brief history of Metropolis, Illinois
For decades, the southern Illinois town of Metropolis has claimed itself as the home of the last son of Krypton. On June 9, 1972, the Illinois House of Representatives officially proclaimed the city the hometown of the beloved super hero. While plans for a thousand-acre theme park and 200-foot-tall statue of Superman never materialized, the city's unique claim to fame makes it worth a visit if you're passing through. At one point, the Metropolis Chamber of Commerce even gave away bags of "kryptonite" to local children as souvenirs, that is until DC Comics alleged it violated their copyright.
But the city isn't all about the Man of Steel. Metropolis also is home to a statue of Noel Niell, the actress who played Lois Lane in the 1950s. Dedicated in 2009, Niell is known as the unofficial "First Lady of Metropolis."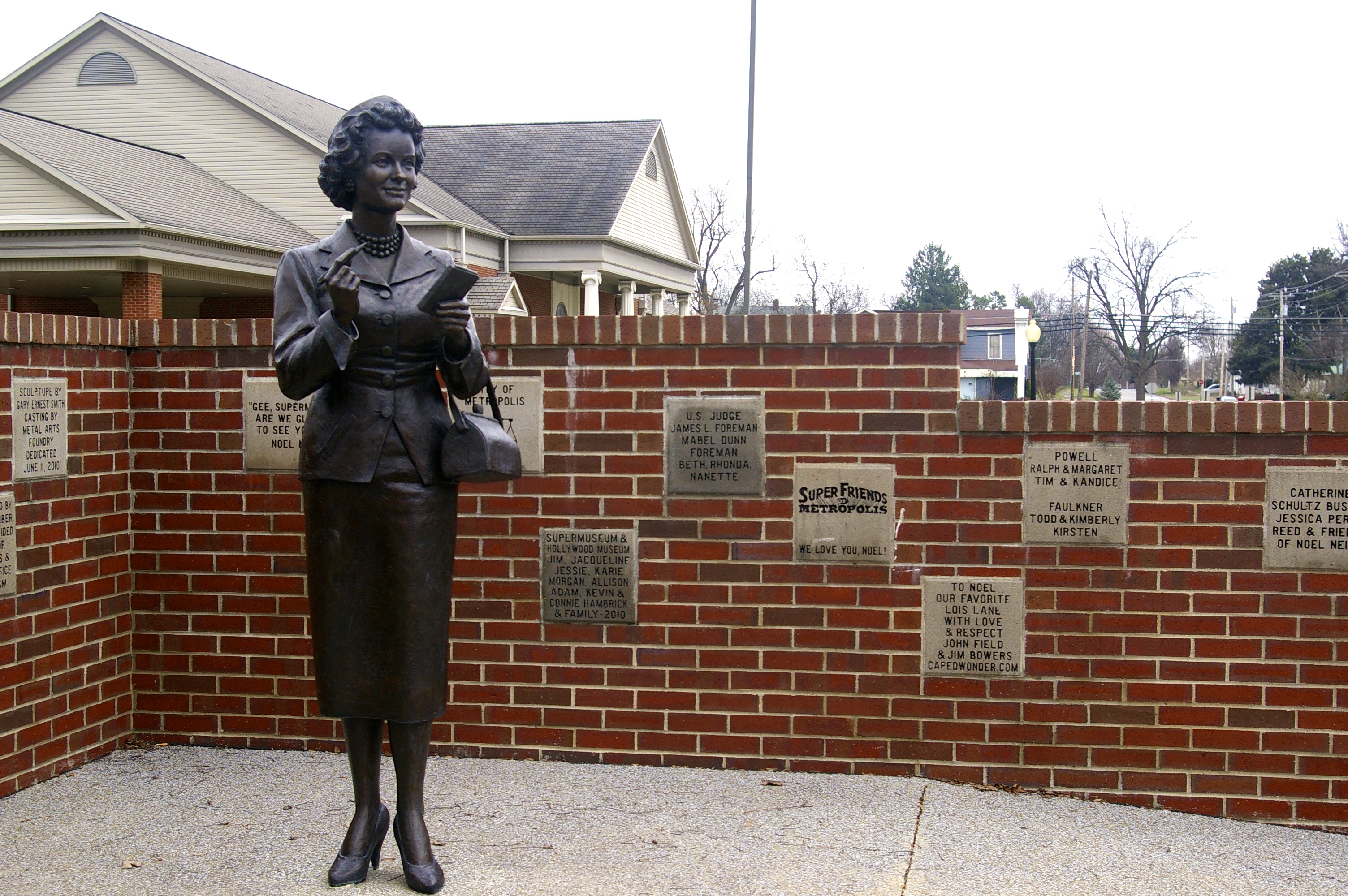 World's Largest "Kryptonite"
Being the hometown of Superman, it seems slightly illogical that Metropolis would also be home to the world's largest piece of "kryptonite." But, for whatever reason, it is. Located in front of the Americana Hollywood Museum (East 3rd and Ferry Streets), the kryptonite fell to earth shortly after the planet Krypton exploded and landed on the Cannamore family's nearby farm. According to a sign adjacent to the giant green boulder, it brings luck and friendship to all those who touch it.