When I travel, I always enjoy seeing how a city's restaurants represent its community. When it comes to finding places to eat in Rockford, Illinois, it's easy to see that this community is one that's proud of its heritage and the legacy it has created.
Not only does Rockford have an incredible variety of restaurants to enjoy, but I was also delighted by the amazing stories behind so many of them. While some have been community institutions for more than 50 years, others have sprung up more recently in places that are historically significant to the city.
From fresh, seasonal fare to traditional family favorites, you won't want to miss these seven sensational spots the next time you're searching for a restaurant in the Rockford area.
Fresco at the Gardens
Located at the beautiful Anderson Japanese Gardens, Fresco at the Gardens is a fantastically fresh way to enjoy breakfast or lunch. With an expansive menu that changes seasonally, Fresco offers a wonderful array of light and healthy options. When we visited for lunch I enjoyed the blackened salmon tacos, but with a menu so full of delicious options, it was difficult to make a decision.
Fresco at the Gardens, 318 Spring Creek Road in Rockford, Illinois
Josef Steakhouse & Oyster Bar
If you're looking for a fancy night out in Rockford, look no further than Josef Steakhouse & Oyster Bar. This upscale eatery has a delicious menu and elegant, modern ambiance to match. Meat-eaters will marvel at Josef's selection of steaks and sensational seafood. However, the menu also included some tasty vegetarian options, like the roasted butternut squash ravioli, when we visited. Even if you're not planning on enjoying a full dinner, Josef's is a great place to enjoy a drink and appetizers at the bar.
When it came to ordering, I decided to stick with a classic and enjoyed the petite angus filet mignon that came with the creamiest whipped potatoes and was topped with a delightful surprise—a fried onion ring.
Josef Steakhouse & Oyster Bar, 6860 Spring Creek Road in Rockford, Illinois
Lino's
Growing up in an Italian family that takes pasta sauce very seriously, I'm sometimes skeptical of Italian restaurants. But Lino's is as home cooked as it gets. From the incredibly friendly staff to the phenomenal decor inspired by the Leaning Tower of Pisa, I was charmed by every single aspect of Lino's.
After receiving a few recommendations from regulars, I ordered the restaurant's famous baked lasagna with a Lino's special salad on the side. The special salad was a fantastically zesty mix of vegetables, meats, and cheese, and the lasagna was so rich and gooey that I was only able to eat about half. We ended our meal with Lino's homemade spumoni, an Italian ice cream I haven't had since I was a kid. It didn't take me long to decided that if I lived closer, I would definitely be a regular at Lino's.
Lino's, 5611 E. State Street in Rockford, Illinois
Mary's Market
Of all the places to eat in Rockford, Illinois, Mary's Market was one that surprised me the most. If you're looking for a spot to grab a quick, casual bite to eat, Mary's Market is the place. This Rockford-area chain has three locations across the metro and offers a variety of delicious baked goods as well as hearty foods for breakfast, lunch, and dinner. We grabbed a quick breakfast at Mary's Market before a busy day of exploring, but I was impressed with the cafe's large menu and cozy atmosphere.
Mary's Market, Three locations around Rockford, Illinois
Prairie Street Brewing Company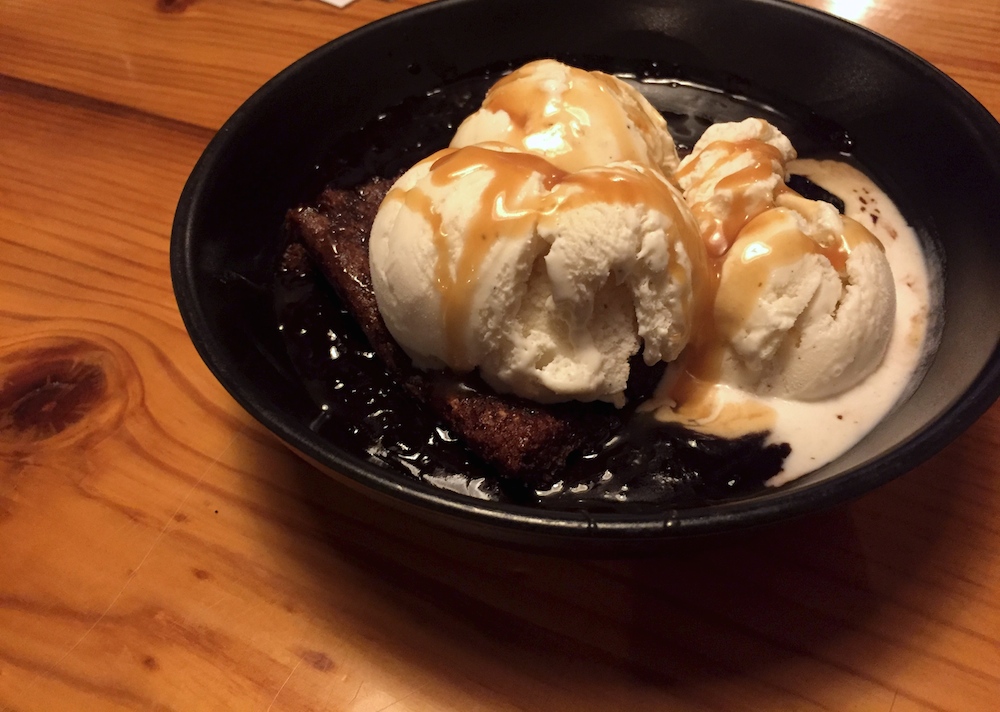 In addition to serving up creative craft beers, Prairie Street Brewing Company has an extensive menu of lunch and dinner options. I also recommend saving room for dessert when you visit because this brewery does not disappoint.
Continue reading about Prairie Street Brewing Company…
Prairie Street Brewing Company, 200 Prairie Street in Rockford, Illinois
Stockholm Inn
Did you know that Rockford is home to a large number of Swedish immigrants? Following the Civil War, Swedes became the city's largest ethnic group. With them they brought their families, culture, and incredible cuisine. So it wouldn't be a true trip to Rockford without a visit to Stockholm Inn, a local institution famous for its Swedish pancakes and lingonberry sauce.
The restaurant has been business since the late 1940s and has been known as the Stockholm Inn since 1968. Inside the Stockholm Inn feels like an oversized family dining room. The decor feels homey and the generous portions won't leave anyone hungry. I stuck with tradition and ordered Stockholm Inn's world-famous Swedish pancakes with lingonberry sauce, which were delicious and buttery. But if you're on the fence, the potato pancakes with applesauce looked equally amazing.
Stockholm Inn, 2420 Charles Street in Rockford, Illinois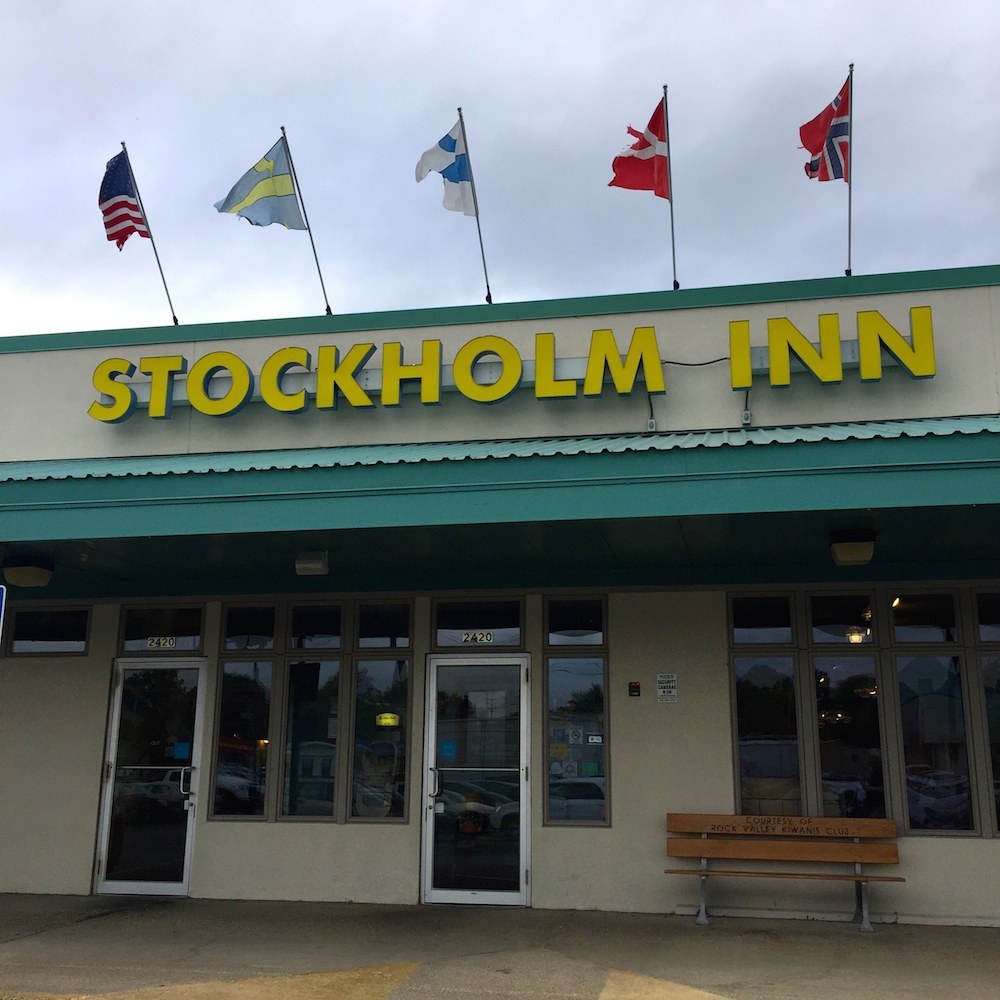 Taco Betty's
I'm a sucker for good design, and tasty tacos. And when the two come together, the combination is unstoppable. Rockford's Taco Betty's does just that. I popped into this cool and quirky restaurant before leaving town and enjoyed a taco and guacamole at the bar. The pork and pineapple taco was the perfect amount of sweet and savory. I'm still searching for an at-home equivalent of Taco Betty's seasoned chile tortilla chips. While I didn't order a drink during my visit, the restaurant bar offers an expansive selection of beers and cocktails.
Taco Betty's, 212 E. State Street in Rockford, Illinois
A huge thank you to the Rockford Area Convention & Visitors Bureau for giving us such a tasty tour of the Rockford!
Share Your Thoughts
I would love to hear from you! What are your favorite places to eat in Rockford, Illinois?
---
Looking for more things to do in the Rockford region? Check out the other places I visited on my road trip.