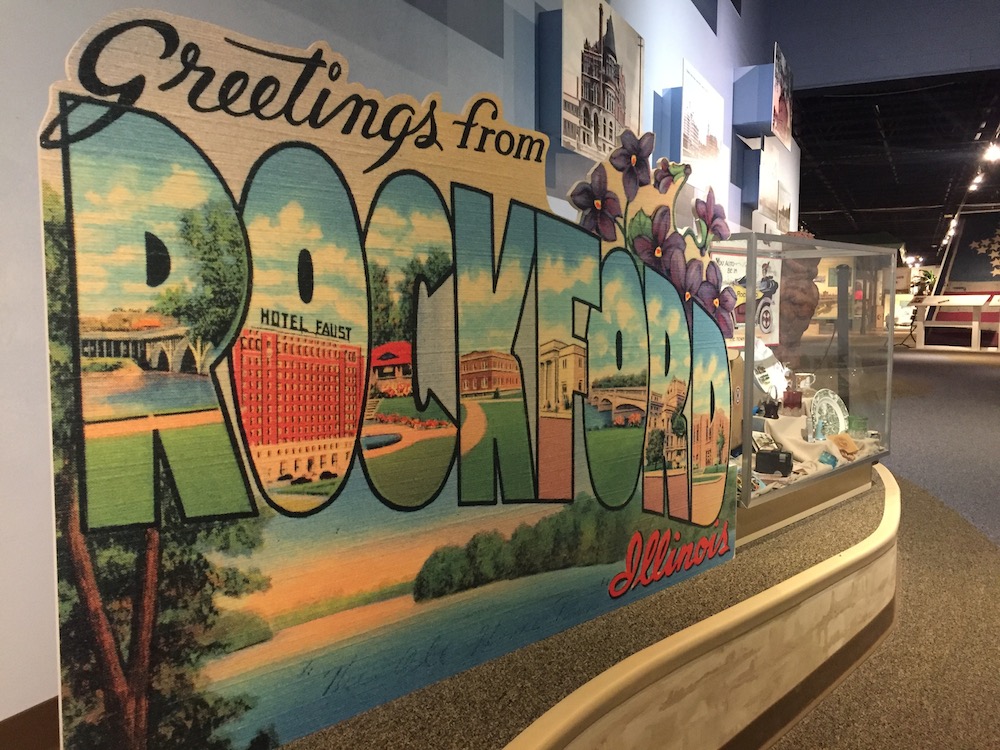 When I travel, there are few things I love doing more than learning a bit about the local history. Not only is history an incredible way to connect with a community but it also provides a unique perspective to discover how a city has grown and changed.
During my time in Rockford, Illinois, I was lucky enough to explore four of the community's incredible historical sites. From personal homes to museums and performance venues, these local attractions help give visitors a full picture of how Rockford came to be the city it is today.
Take a glimpse inside some of the city's most prominent historical attractions to discover the unique history of Rockford, IL.
Coronado Performing Arts Center
When I think of the phrase "hidden gem," the Coronado Performing Arts Center is the definition of what comes to mind. This incredible venue is easily the most ornate theater I've ever seen.
Designed by architect Frederic J. Klein, the Coronado Theatre opened in October of 1927. At the time, the atmospheric theater and movie palace cost $1.5 million to construct. For more than 55 years, the theater hosted show business legends and movie-goers alike. The building, which recently celebrated its 90th birthday, is one of only a handful of remaining theaters of its kind in the country. But at one point, the theater's future was less certain. When the theater closed in 1984, a group of community members came together to ensure it remained a part of Rockford's history. From 1999 to 2001, the historic theater underwent a $18.5 million renovation that returned the building to its former glory.
While touring the building I learned that in addition to being a theater, the building also housed 18 apartments of varying sizes. Today some of the vintage residences are used as green rooms while others have been transformed into additional lobby space for the theater.
Since reopening, the theater has become a centerpiece of the community once again. At the Coronado, Rockford residents can once again sit under the twinkling night sky as they enjoy a performance in the 2,400-seat auditorium. The theater is not typically open to the general public for tours. But the venue hosts dozens of concerts and performances each year so there are plenty of opportunities to experience the building's ornate interior.
Coronado Performing Arts Center, 314 N. Main Street in Rockford, Illinois
Tinker Swiss Cottage
Formerly the home of Rockford's Mayor Robert Hall Tinker, the Tinker Swiss Cottage is a unique glimpse into how the city's residents once lived. Mr. Tinker began building his ornate cottage in 1865 after a trip to Switzerland. Inspired by the country's architectural style, Mr. Tinker spent much of the next 15 years building his own Swiss cottage in Rockford. Today the 27-room cottage on the limestone bluffs overlooking Kent Creek offers tours and other types of public programs.
Continue reading about the Tinker Swiss Cottage…
Tinker Swiss Cottage, 411 Kent Street in Rockford, Illinois
Midway Village Museum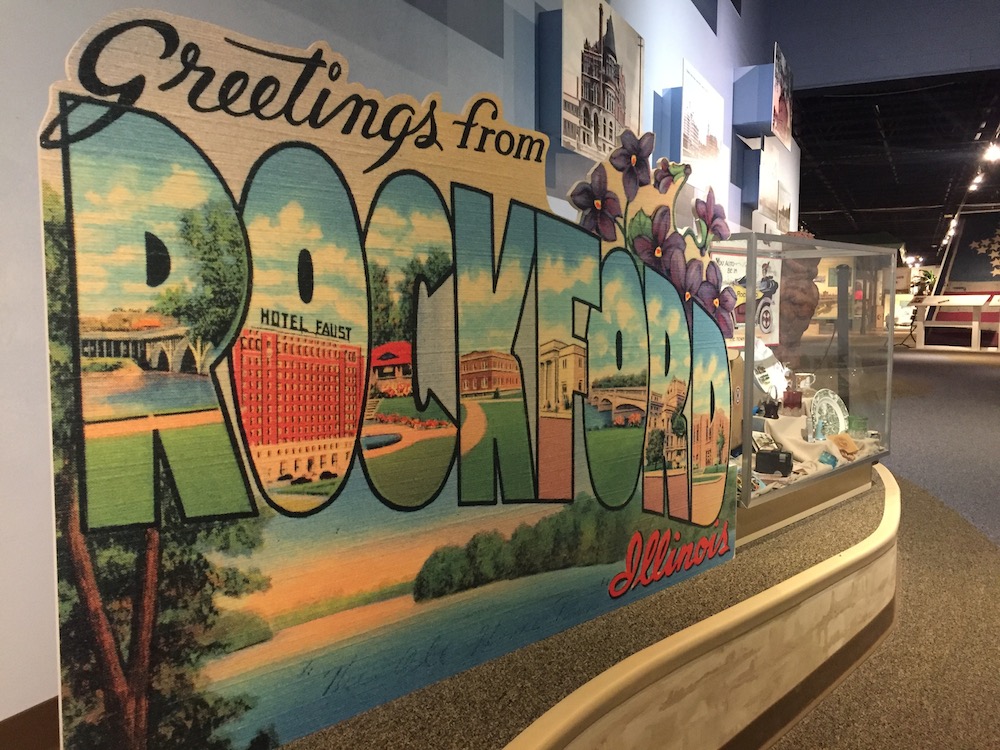 I've been to my fair share of local history museums, but I was blown away by Rockford's Midway Village Museum. The community has so many unique historical aspects and I truly enjoyed learning about some of its most iconic moments.
Did you know Rockford is home to the Sock Monkey? It was fun to discover that a toy I loved growing up had origins so close to my hometown. While the exact origins of the sock monkey are unknown,  the iconic red-heeled sock consistently used was first made in the 1930s by Rockford's Nelson Knitting Company. The company first learned that crafters were making monkeys from their socks in the early 1950s. It wasn't until 1953 that the company purchased the patent from its original holder for $750.
Visitors are able to purchase instructions on how to make the signature sock monkey, or opt to take home a "ready-to-adopt" monkey. Also, if you're planning a trip to Rockford, consider visiting in March during the city's annual Sock Monkey Madness Festival.
One of the other most iconic pieces of the history of Rockford, IL you'll discover at Midway Village Museum is the Rockford Peaches. Popularized by the film A League of Their Own, these trailblazing baseball players were one of my favorite Rockford discoveries. While baseball has been an American pastime for decades, during World War II many of its players were drafted. With the popularity of the game in peril, chewing gum mogul and Chicago Cubs' owner Philip K. Wrigley decided to start a professional women's baseball league.
The Rockford Peaches were one of first four teams in the league, which operated across the Midwest from 1943 until 1954. It was amazing to learn about their history and see artifacts from the team that inspired so many.
In addition to its museum exhibits, Midway Village's grounds also include a sprawling Victorian Village comprised of 26 historic buildings. The beautifully laid-out property does an incredible job depicting what life would have been like in Northern Illinois from 1890 to 1910.
Midway Village Museum, 6799 Guilford Road in Rockford, Illinois
Frank Lloyd Wright's Laurent House
While its history only includes one family, Frank Lloyd Wright's Laurent House is a unique historic and architectural gem. This Rockford residence was commissioned in 1948. It is the only home the famed architect ever designed for someone with a disability. While the architectural changes may seem subtle to some, to wheelchair-bound Kenneth Laurent Frank Lloyd Wright's inclusive design made all the difference.
Continue reading about Frank Lloyd Wright's Laurent House…
Frank Lloyd Wright's Laurent House, 4646 Spring Brook Road in Rockford, Illinois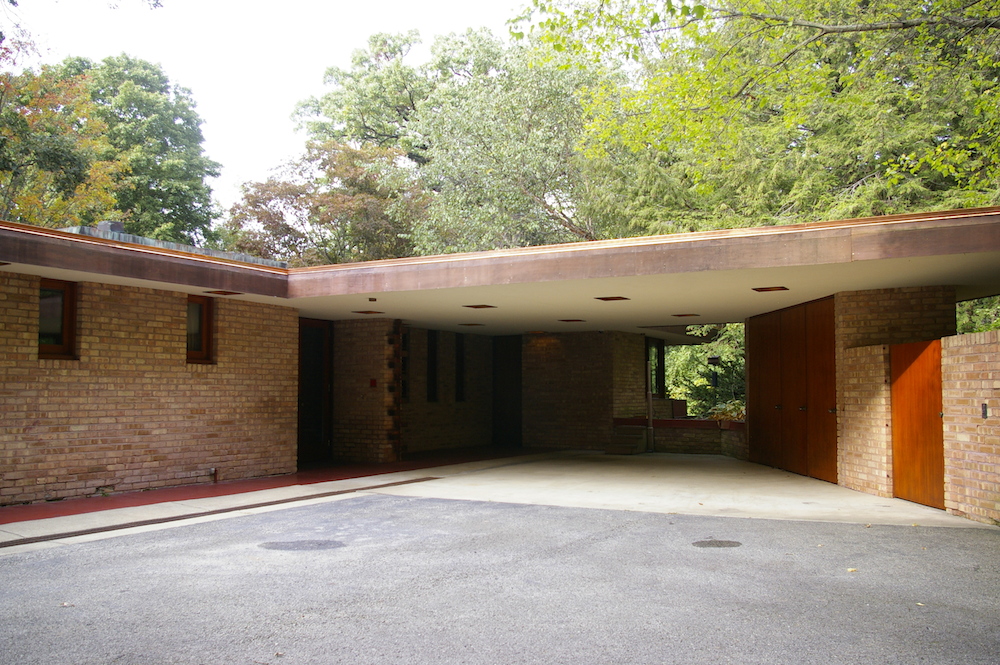 Share Your Thoughts
I would love to hear from you! Have you experienced any of the history of Rockford, IL? What was your favorite way to learn about the local history?
---
Looking for more things to do in the Rockford region? Check out the other places I visited on my road trip.