Sure, summer is swell. But I've always been a shameless lover of autumn, especially in Des Moines. Whether it's breathing in the first crisp mornings or unpacking favorite sweaters, there's something extra special about this time of year.
So in honor of the first days of fall, I'm sharing some of my favorite things to do in and around Des Moines to take advantage of this spectacular season.
Plan a Trip to the Pumpkin Patch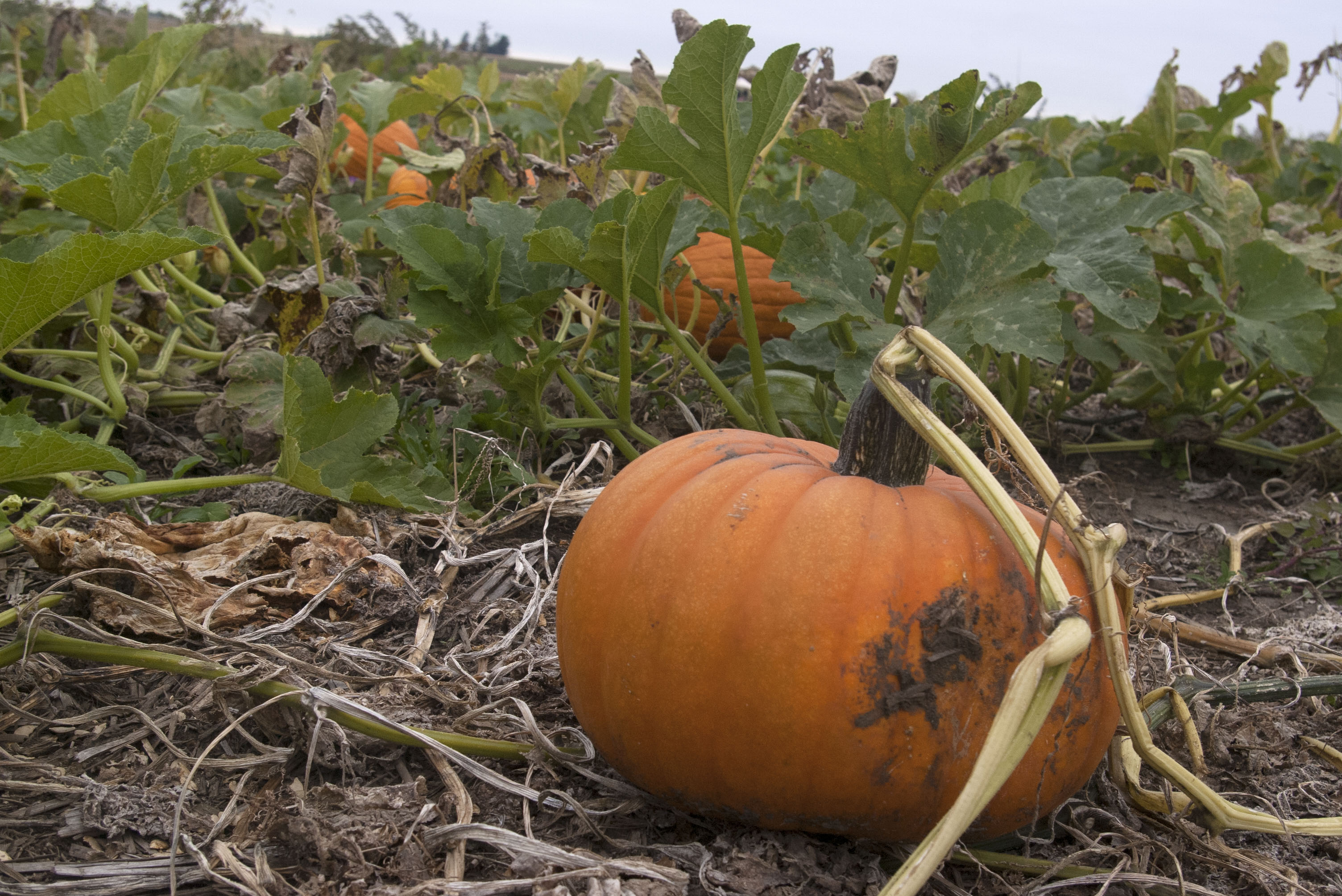 It may seem a little hokey, but even if you don't have kids, a trip to the pumpkin patch can be seriously fun. There's nothing better than exploring the fields of vines in search of the perfect pumpkin. I'm an especially big fan of Cinderella pumpkins and other less traditionally photogenic (read: ugly) pumpkins. The wartier the better!
If you live in Des Moines, I recommend making the trip south toward Winterset, Iowa to The Pumpkin Ranch. While we've visited a handful of other farms, it's still one of my favorites with lots of options to choose from, reasonable prices, and fun activities for the little ones.
Stretch Your Legs at Ledges State Park
Now that the weather has (finally) cooled off, it's the perfect time to explore Iowa's diverse landscapes. One of my personal favorite places is Ledges State Park, just north of Ames, Iowa. Plan your visit as the leaves have begun to change to get the most of the gorgeous views from the park's sandstone cliffs.
Stock up at the Final Farmers' Markets
While you can never go wrong with locally grown produce, fall farmers' markets are my absolute favorite. The Downtown Des Moines Farmers' Market runs through the end of October, but opens one hour later in its final month. From mums and unique pumpkins to mulled wine spices and enough root vegetables to last you through the winter, there's lots to love about the markets' final months.
Enjoy All Things Apple
It seems like most people are positively obsessed with pumpkin this time of year, but for me, autumn means apples galore. I sip apple cider by the gallon and can't seem to pass up the caramel apples that line store shelves.
While Wilson's Orchard near Iowa City is an old favorite, Center Grove Orchard is a lovely local option. They didn't have many varieties available for U-pick when we visited, but this is a haven for all things apple. Don't miss the incredible apple slushie or a warm apple cider donut tossed in cinnamon sugar.
Conquer a Corn Maze
Channel your competitive side and seek out a corn maze to conquer! Central Iowa has lots of different a-maze-ing locations to choose between—from the four-acre maze at Central Grove Orchard to an impressive three corn mazes spanning 21 acres at North River Adventures in Carlisle, Iowa.
Sip a Final Pint on the Patio
Before the harsh winter sets in, enjoy the final weeks of patio weather. There's nothing better than enjoying a seasonal drink (mulled wine or Oktoberfest brews, anyone?) on a wonderfully crisp evening.
Share Your Thoughts
I would love to hear from you! What are your favorite autumnal activities?