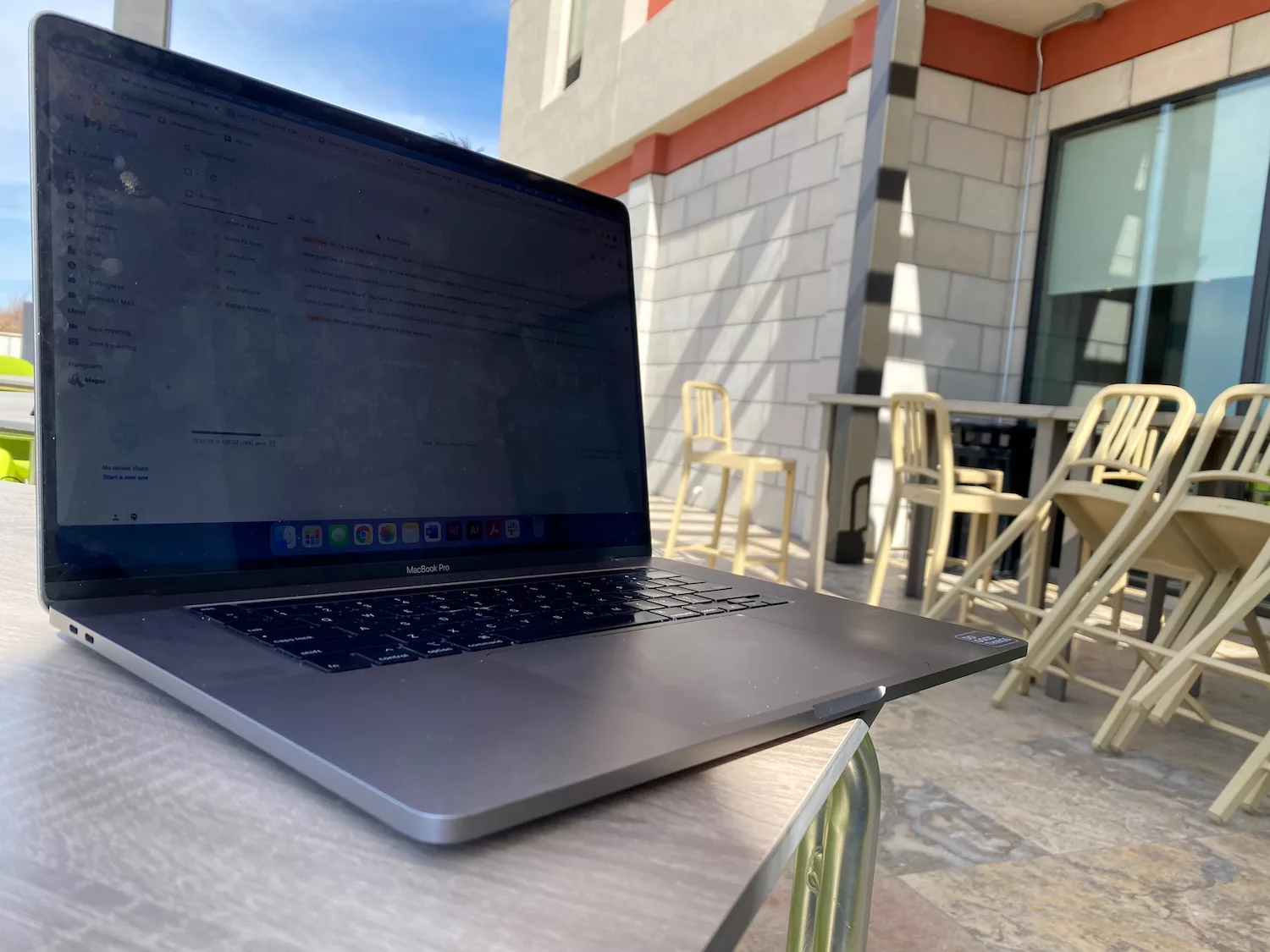 With opportunities to remote work more plentiful than ever, the rise of the "workcation" isn't far behind. If you can work from anywhere, why not get a change of scenery and truly take advantage of the benefit? There are tons of reasons to plan a longer stay in a destination while working at the same time. For one, you're not using up any (or as many) PTO days as you might be otherwise. Also, traveling during the week is oftentimes less expensive than weekend-only travel. Plus, you'll be able to explore at a slower pace and see more than if you were trying to cram everything into two days.
Recently, Josh and I spent a week in Wichita, Kansas working remotely and exploring the city. We stayed at the Home2 Suites by Hilton in northeast Wichita and it served as the perfect home base for us during our trip. Not only is this newer property pet friendly but it also has lots of additional amenities that make a longer stay, especially one where you're trying to get work done, a bit easier.
The next time you have the opportunity to travel while working remotely, here are five helpful tips to help you make the most of the experience.
Tips for Traveling & Working Remotely
Carefully Select Accommodations
When I'm searching for amenities in an accommodation where I'll need to get work done, the first thing I check for is a reliable wifi connection. At major hotel chains, this has become a given. But when looking at short-term rentals like Airbnbs or VRBO properties, it's always best to confirm. As a backup, I typically plan to have a cell phone with wifi hotspot capabilities or a separate mobile wifi unit. If you don't want to buy one of your own, many local libraries are now offering these devices as options for their patrons to check out!
When booking a hotel for a workcation, it's also important to consider the space you'll have to actually work. We loved the Home2Suites because of its ample in-room table and desk space. There was also a spacious common area as well as a cozy outdoor patio with lots of seating that made it easy for us to get work done, even if both of us needed to be on a call at the same time.
When booking a workcation into your schedule, it's also important to take a look at your calendar. If there's a week where you know you'll have lots of back-to-back meetings or big deadlines to hit, it might be worth finding a different time to hit the road.
Being able to balance work and play is one of the top reasons to travel while working remotely. So ensuring that you'll be able to leave your work in the hotel room is crucial when it comes to enjoying your change of scenery.
Working remotely while you're traveling can be a lot of fun — but it's important to set your expectations. After all, you're still working.
Be realistic with how much you want to accomplish during your stay. And with how much exploring you have time to do. Be sure to communicate both with your coworkers and your travel companions so you all know what to expect when you're working with a change of scenery.
Before you leave home, take inventory of all the things you use for your work in a day. Do you have all the cables you need? Are your Airpods charged? Nothing disrupts a workday like tech difficulties, whether you're at home and on the road.
Once you arrive at your destination, get your workstation ready to go. There's nothing like scrambling to locate an outlet when your computer battery is about to die during a meeting. Make sure to set yourself up for success so your space is ready to work when you are.
Choose What's Most Important to You
When it comes to planning a workcation, it's important to set your priorities. Do you want to be able to sign off a little earlier than normal to do some exploring? Or are you planning to live like a local and get some work done in a local coffee shop?
Deciding where (and when) you'll make time to work and play is the key to successful working travel. For a longer workcation, you can also pair some days on the clock with a day or two of PTO to really maximize your time in a new place.
Share Your Thoughts
I would love to hear from you! Have you had the opportunity to be working remotely while traveling? What are your tips for getting things done while on the road?