It's the most wonderful time of the year—Olio in Iowa's 2020 Holiday Gift Guide! Over the next two weeks I'll be sharing gift ideas for every type of traveler on your holiday list.
Disclosure: This post contains affiliate links, which means I receive a small commission (thank you!) when you shop at no added cost to you.
Normally the gift guides I put together are filled with things to help make your favorite traveler's next trip easier. Since we're staying quite a bit closer to home this year, I thought it was time to switch things up.
Instead of things to help with a journey away, these items will bring joy to those staying in. These gifts will make your favorite traveler feel like they're off an adventure—even while they're safe at home. From edible goodies to activities to pass the time to sources of creative inspiration, I'm excited to share this list of gift ideas with you this season.
When I travel I love visiting new coffee shops and taking home beans as an edible souvenir. But since we've been spending more time at home, that hasn't been a possibility—until now.
Trade Coffee works with more than 55 small roasters across the country to find blends that you're sure to love. Not only do they pair your tastes to the perfect beans, but I've discovered some amazing small shops I wouldn't have otherwise been able to try. The best part? You can gift a subscription to keep your favorite coffee drinker caffeinated!
Perfect for: Anyone trying to perfect their at-home coffee habit
Trade Coffee Subscription, $60 for three bags (Psst! When you use my link, you'll get your first bag free!)
I love using Airbnb to find unique places to stay while traveling, but their experiences are another great way to get to know a new place! Even from the comfort of your own home online Airbnb Experiences are a great way to expand your horizons and learn something new.
With thousands of experience options, there's sure to be something that's a good fit for your favorite traveler. Learn how to make Mexican street tacos with a professional chef. Enjoy an aerial tour of Ryujinmura, the "Dragon Village," in the Kumano region of Japan. Or explore the streets of 19th century London as you hear the sordid story of Jack the Ripper.
Perfect for: Anyone who misses the unique experiences you have while traveling
Airbnb Experiences, Cost varies based on experience
I always say that it's not really vacation unless you've had ice cream at least once every day. Why should a staycation at home be any different? Jeni's Splendid Ice Cream is one of my favorite ice cream indulgences—whether it's at one of their shops or in the grocery store freezer section. Not only do they have local delivery near their locations but they also offer shipping anywhere in the U.S.
 Perfect for: Your friend with a sweet tooth
For the past few years, I've been a part of a skee-ball league at our local arcade bar. It was a great way to catch up with friends every week. But it was also just plain fun! I miss those nights and I know I can't be the only one. So, if you're looking to go big this season, consider investing in your own skee-ball lane so you can practice your skills at home.
Perfect for: Gamers missing the arcade
Skee-Ball® Home Arcade Deluxe, $1,695
Remind your foodie friends of their favorite snack—and where it comes from. These charming vintage-inspired ornaments from artist Cody Foster combine classic decor with modern favorites. Whether it's a black and white cookie or a charcuterie board, this glittering baubles will be a great addition to their tree.
Perfect for: Your favorite foodie
Vintage-Inspired Food Ornaments, $16–$58
Sending postcards is one of my favorite ways to connect with family and friends when we're on the road. Why should that change just because we're at home? Some fun adventure-inspired stationary is just what your favorite traveler needs to rekindle their pen pal ways.
Plus, this great gift will support the USPS! Consider gifting a book of stamps alongside your favorite stationary set.
Perfect for: Your family member who loves snail mail
National Parks Postcard Set, $19.99
Classic Paperbacks Notecards and Envelopes, $16.95
I don't know about you, but I've really missed visiting museums this year. So many incredible institutions found ways to bring their collections online in 2020. But it's just not the same as standing in a quiet gallery, taking an exhibit in.
If you know someone who is feeling the same, consider gifting something make their house feel a little more museum-worthy. Museum stores are some of the best kept secrets when it comes to finding great gifts! Check out your local favorites or larger institutions like MoMA.
Perfect for: The regular museum-goer on your list
Above all else, a really good book is my favorite way to travel without leaving home. If you've got a reader in your life, a book with a strong sense of place might be just the thing they're looking for this season. Two of my favorite books to gift are Carlos Ruiz Zafon's The Shadow of the Wind and The Starless Sea by Erin Morgenstern. Both have incredible settings—one real, one fictional—and characters that feel so real they could step off the page.
Perfect for: Your favorite bookworm
There's just something about a cute bandana that reminds me of travel. And these bright prints from Hemlock Goods are the perfect for gifting! Just because your favorite traveler isn't hitting the highway for a road trip or jetting off on an international flight doesn't mean they shouldn't have a stylish little something that sparks joy.
Perfect for: The stylish traveler
Hemlock Bandanas, $14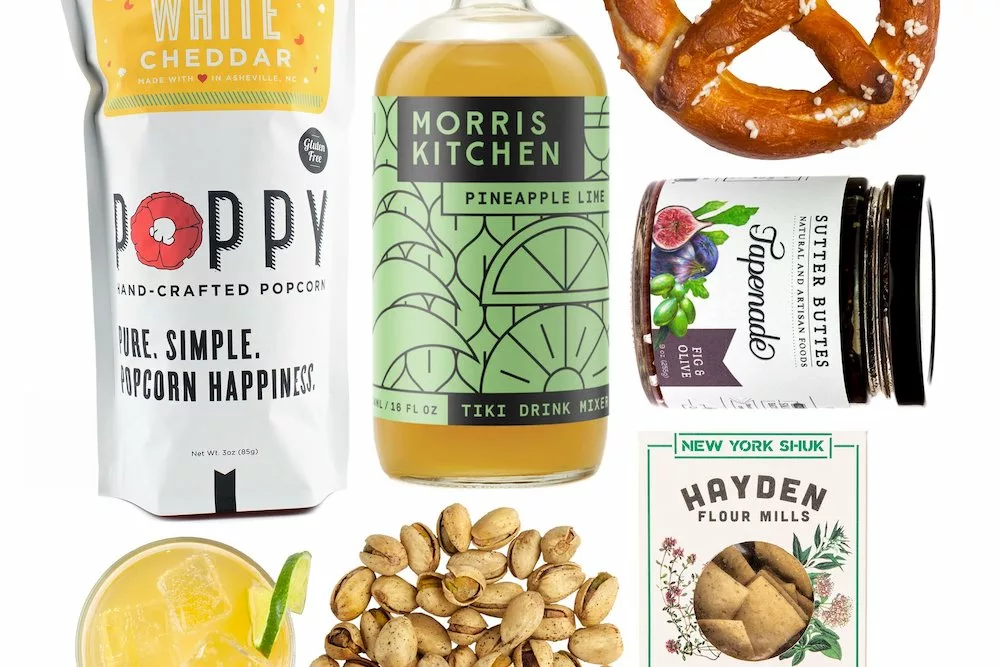 Bring the party to them with this cute at-home happy hour kit from Mouth! Not only does this box include a tasty cocktail mixer, but it also has the perfect combination of snacks for after-work munching. Because seriously, who doesn't need more snacks?
Perfect for: Your friend who is really missing happy hours
Share Your Thoughts
I would love to hear from you! Who are you shopping for this holiday season? What are your favorite gift ideas inspired by travel?