For your kind of picky officemate or unpredictable in-laws who apparently don't drink, making your usual hostess gift of wine unacceptable.
The perfect size to store in their desk in case an afternoon caffeine headache hits.
T2 Tea Tin, $22
For your officemate who can't keep a potted plant alive and is always misplacing their sticky notes.
Cork Cactus, $15
Add a splash of color to their coffee table with these unique, honeycomb coasters.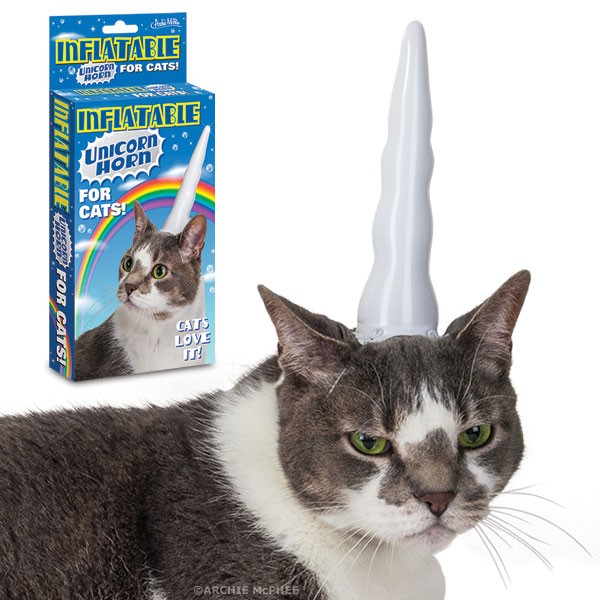 Perfect for your co-worker who's obsessed with her cat and shows you a different photo of him every day.
Inflatable Unicorn Horn for Cats, $5.95
A sweet surprise for anyone you might want to treat during the holiday season with minimal prep required!
Hot Chocolate Spoons, $5 each
Pair with your favorite cheeses or a delicious dessert for the perfect "thank you" to bring to your boyfriends' parents during the holiday.
Shop the rest of the 2015 Olio in Iowa gift guide here or check out gifts for the armchair traveler in your family.