As a general rule, I don't typically enjoy small, dark spaces. But when we were in the area a few weeks ago a friend and I decided to make a trip to Crystal Lake Cave in Dubuque, Iowa.
The caves were first discovered in the mid-1800s by miners looking for lead. While they never had much luck finding what they were looking for, they stumbled upon elaborate crystal formations hidden deep below the ground. Located about 15 minutes from downtown Dubuque, the cave opened to the public in 1932 and remains one of the largest "living" caves in the country.
Initially I wasn't particularly thrilled about spending time 100 feet below ground in a dark, drippy cave. But I'd heard the cave's crystal formations were worth seeing.
Our tour guide was informative and entertaining, stopping for questions and to let us take pictures throughout the tour. He also balanced it out by sharing engaging information about the cave's history. Like the fact—for example—that it takes a century for these types of crystal formations to grow about an inch. That means that some of the formations in Crystal Lake Cave have to be thousands of years old. Weddings also have been held in the cave (I think I'll pass on this one) in a 16-foot space that was referred to as "The Chapel" by the miners.
If you visit Crystal Lake Cave
Even if you're not a cave enthusiast, Crystal Lake Cave's formations are worth seeing. The cave is open to visitors from Memorial Day through October, and hours vary throughout the season. You can find more information about visiting on the attraction's website.
Be sure to bring a sweatshirt or jacket, even if you visit in the summer. Being a natural cave, the temperature below ground is always exactly 52 degrees.
Cost: $14 adults / $7 children
Crystal Lake Cave, 6684 Crystal Lake Cave Road in Dubuque, Iowa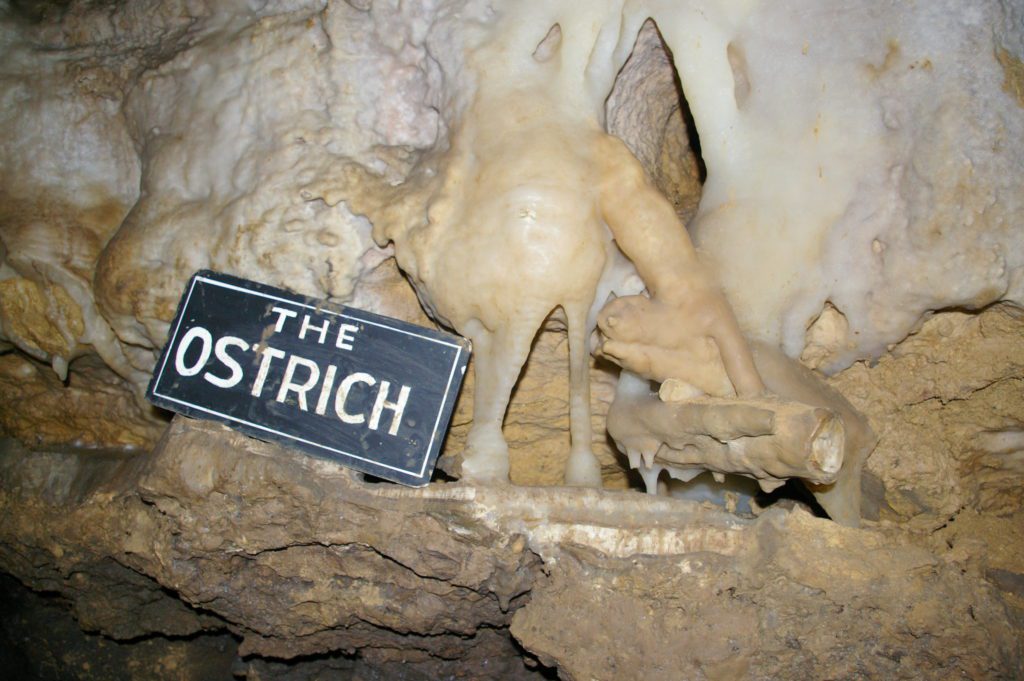 Have you ever visited a cave? What was your favorite part of the experience?