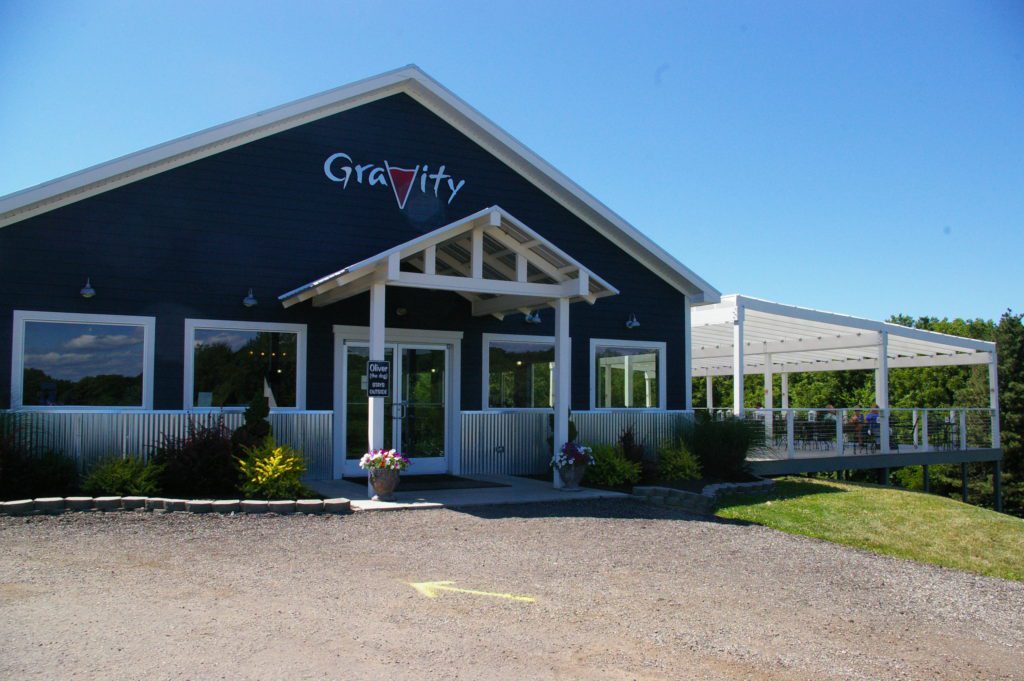 Vacation is pretty much designed for drinking more wine than you typically should, so it's no real surprise that I visited more than one winery and came back to Iowa with quite a few (read: nine) bottles of wine in my car.
Though it was my first trip to a Michigan winery, my mom and some of her friends have made a weekend activity of winery hopping before so we hit up a few of her favorites while I was in town. Our first stop was Gravity Winery in Baroda, Michigan.
We opted for wine tasting and pairing at Gravity, which costs $10 and lets you try four different wines. From the winery's sunny patio we sipped on our picks (sweeter for me, drier for my mom) and enjoy our cheese and chocolate.
I loved everything about our tasting at Gravity, especially the gorgeous blue bottles all of their wines come in. I went home with a bottle of Ollie's White (named after the winery dog Oliver, who according to the sign below, "stays outside") and Irresistible Red, a really fabulous fruity blend.
Gravity, 10220 Lauer Road in Baroda, Michigan