This adventure also appeared on Minnesota Uncorked as part of this year's 30 Days of Wine. Get in the holiday spirit by checking out the other #30DaysOfWine posts here.
---
This fall when we headed north for a weekend in New Ulm, Minnesota, we expected to discover the area's beautiful fall colors and experience its annual Oktoberfest celebration. In a town that's home to one of the country's oldest family-owned breweries, we certainly didn't expect to find Morgan Creek Vineyards.
In central Iowa, we're spoiled by a surprising number of delightful local wineries. So we didn't necessarily head to New Ulm with wine in mind. But when we needed a break from sampling stouts, a local recommended this charming winery and we were blown away.
Located 15 miles outside of New Ulm, Morgan Creek Vineyards is a bit off the beaten path but is well worth the trek. Driving up the dirt road to the winery, we had no idea what to expect until we came around the wooded bend and the vineyard's tasting room built into the side of the hill crept into view.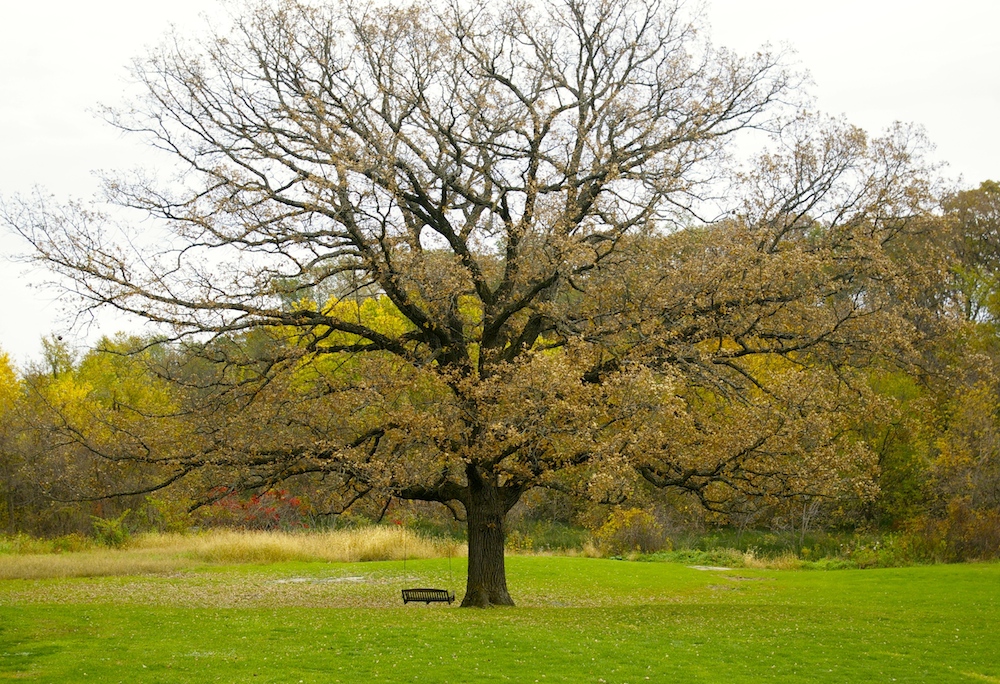 In the warmer months, the vineyard's expansive outdoor patio has an almost whimsical atmosphere with twinkling lights hanging from the bushes, exposed dark wooden beams, and grape vines wrapping every pillar. We opted to sip our wine flight al fresco under the vines and were charmed by how tranquil and private the vineyard felt. Of our flight, the semi-dry Redtail Ridge was a fast favorite.
Along with a sensational selection of wines, Morgan Creek Vineyards also offers a fairly large cafe menu to offset any sampling. A giant wood-burning oven greets visitors upon arrival. As we watched, the most beautiful pizzettes and hand pies you can imagine emerged. If you're in the mood for lighter fare, Morgan Creek Vineyard also offers appetizers and desserts. We opted for a warm knot of bread stuffed with brie and rosemary and quickly contemplated ordering two more.
If you visit Morgan Creek Vineyards
While some wine lovers may argue that summer is the best time to winery hop, Morgan Creek Vineyards just might change your mind. In November and December the vineyard's cafe and tasting room are open on the weekends. I can just imagine the warm, romantic glow of the cafe when the fields outside are blanketed in snow. If winter winery touring isn't for you, Morgan Creek Vineyards reopens with limited hours in April and begins its regular season May through October.