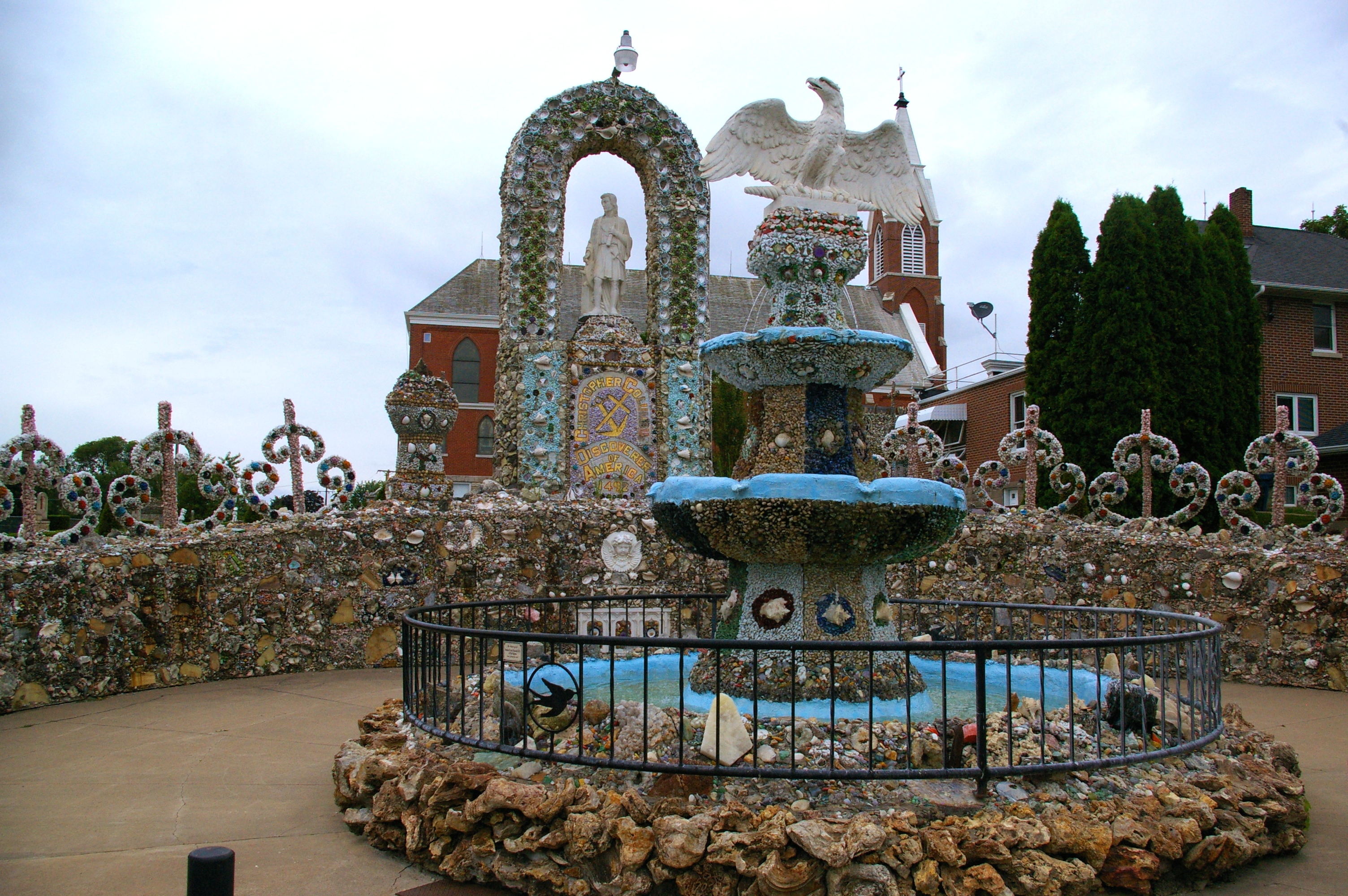 If I've learned anything from roadtripping, it's that sometimes when your GPS fails you forcing you stop in a random, small town to get gas and consult the atlas, the universe will surprise you. At least that's how I happened across the Dickeyville Grotto.
Before moving to Iowa, grottos weren't a phenomenon I was familiar with. But after visiting the Grotto of the Redemption in West Bend, Iowa, I was fascinated.
Located just across the border in Dickeyville, Wisconsin, this grotto is smaller than Iowa's but includes just as many interesting and engaging elements. Plus, it was a great opportunity to get out of the car and stretch my legs on the four-and-a-half hour drive to Madison.
A brief history of Dickeyville Grotto
The Dickeyville Grotto, located on the grounds of the Holy Ghost Parish, was created by Father Matthias Wernerus from 1918 to 1931. According to the Catholic priest, the grotto is dedicated to the "unity of two great American ideals—love of God and love of country."
While no accurate record of exactly how much stone was used to construct the grotto can be found, it is known that an estimated 200+ tons of stone was gathered from the Dakotas, Iowa and nearby Wisconsin quarries.
Learn more about the Dickeyville Grotto on the organization's website. 
Hours: Open every day, unless otherwise noted
April 1 – May 31: 9:30 am – 3:30 pm
June 1 – August 31: 9:00 am – 4:15 pm
September 1 – October 31: 9:00 am – 4:00 pm
November 1 – December 15: 11:00 am – 2:00 pm (Weekends Only)
Cost: The Dickeyville Grotto is free, but there is a suggested donation of $2.
Dickeyville Grotto, 305 W. Main Street in Dickeyville, Wisconsin